The Stack Archive
Mozilla releases 'rebellious' selfie app against EU copyright reform
Tue 27 Sep 2016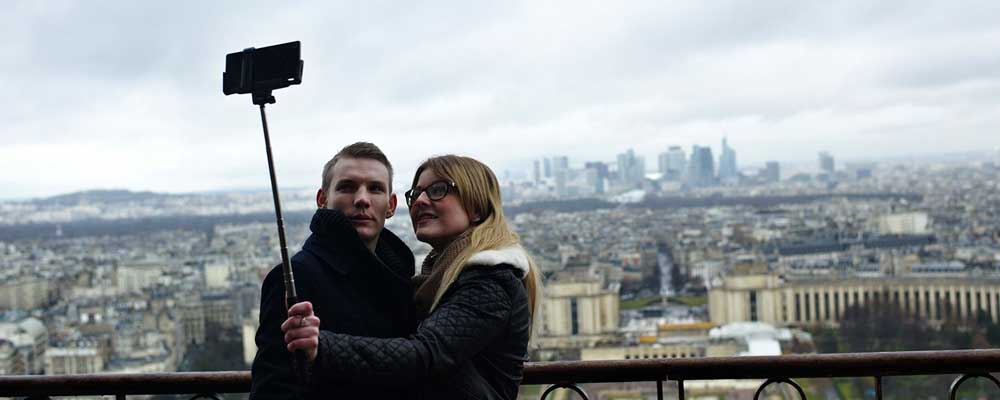 In response to the European Union's (EU) proposed copyright reforms, web browser Mozilla has created a new app, called Post Crimes, which it believes highlights the outdated and harmful nature of the proposals.
Mozilla argued in a blog post this week that the reforms make everyday online activities like education and parody unlawful. It suggests that making memes, gifs and certain selfies illegal in some countries is a ridiculous proposition, and aims to open up the debate further through the Post Crimes platform.
The aim of the app is to encourage users to take a selfie in front of European landmarks, which would be technically unlawful to photograph, such as the Eiffel Tower's night-time light display. The selfies are then forwarded as postcards to members of the European Parliament. Mozilla hopes that this rebellious approach will show policymakers just how outdated the copyright reforms really are.
Mozilla suggests that the restrictive copyright reforms, which will keep in place historic laws, will stifle innovation and damage the success of creative technology businesses. On the news of the reform earlier this month, Mozilla's Denelle Dixon-Thayer commented that the proposed framework 'thoroughly misses the goal to deliver a modern reform that would unlock creativity and innovation.'
The reforms include clauses which would limit exceptions for text and data mining to public institutions, meaning that startups would not be permitted to look at online data to build their businesses. The 'neighbouring right' would also allow online publishers to copyright 'press publications' for up to 20 years, with retroactive effect – similar to controversial ancillary copyright laws in Spain and Germany.
A further provision seeks to require that any internet service provides access to 'large amounts' of works to users to broker agreements with rightsholders for the use of, and protection, of those works. This includes the use of 'effective content recognition technologies', which imply universal monitoring and strict filtering technologies that identify and/or remove copyrighted content.
Mozilla noted in its blog post: 'These proposals if adopted as they are, would deal a blow to EU startups, to independent coders, creators, and artists, and to the health of the internet as a driver for economic growth and innovation.'
Tags:
EU
Firefox
legal
news
---