The Stack Archive
To fight back against 'Dataliaths', small online merchants need to borrow from Uber's playbook
Thu 12 Mar 2015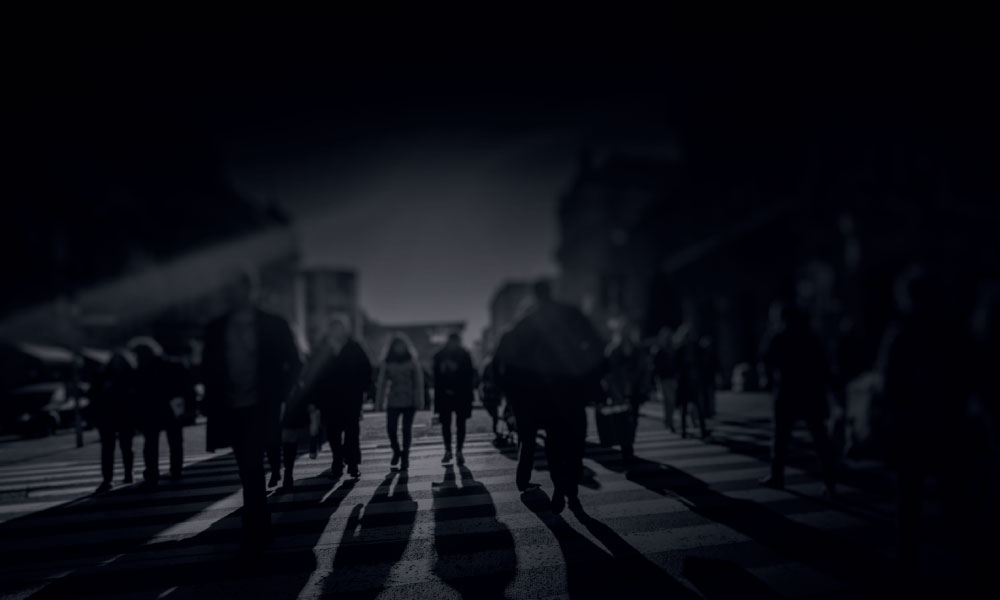 By Jack Noppé, Chief Product Officer at Terapeak

The Big Data craze has given rise to massive online retailers I call 'dataliaths' (the Goliaths of data science), and they seem bent on devouring a once-vibrant ecosystem of small online merchants. As their name implies, the dataliaths have gained a nearly unassailable position in ecommerce using data science. Walmart, Target, Staples, Macy's and their peers have invested hundreds of millions in big data, and it is paying off. As the McKinsey Global Institute (MGI) estimated, big data analytics could increase annual GDP in U.S. retail and manufacturing by up to $325bn by 2020.
Facing dataliaths with practically unlimited funds, how are small and midsize (SMB) sellers supposed to compete? Like Uber drivers, who share technology and marketplaces yet compete with each other, I would argue that SMB sellers need to share data science as a collective resource in order to regain strategic parity with the dataliaths.
The Four P's
To reduce the SMB vs. dataliath competition into a matter of little budgets versus big is an oversimplification. Data budgets matter in ecommerce because small businesses can't gather the market intelligence that was easily accessible in a bricks-and-mortar world. They have to win over a cohort of buyers competing against thousands of competitors who can offer the same or similar products.
Trial and error can be crippling for a merchant that gets saddled with thousands of unsellable units
Every retailer, regardless of size, has to make sound decisions about the four P's – Place, Product, Price and Promotions – in order to grow a business. Back in retail's small-town days, this was straightforward. Merchants could walk around town to find the best location, talk with people to understand what they need, look at the prices posted in windows and offer better promotions than competitors.
When local SMBs shift online to a global marketplace, they have no straightforward way to assess the four P's. Is eBay, Amazon, Newegg or a private website the best place? Which products are worth selling online? What is the prevailing price? In what direction is it trending? What promotional strategies will actually work on the web? How much inventory should I order? How much do I need to spend on shipping promotions to be competitive..?
With enough manual research, SMBs can get some of that information, but not all of it. On eBay, for instance, products are only identified by the title under which they are sold, so, to understand the products and pricing, a merchant has to evaluate listings one search at a time. On Amazon, a merchant has to pin down all the Amazon Standard Identification Numbers (ASINs) that apply to a given product category. On either marketplace, the merchant can only see current pricing – not historical pricing and the trend line. Overall, small sellers have almost no way to intelligently forecast price and inventory needs. Trial and error can be crippling for a merchant that gets saddled with thousands of unsellable units.
Because dataliaths have spent millions on talent, research and data science, they have all this market information, not to mention recommendation engines, triggered emails, advertising agencies, brand recognition and other advantages. Still, their edge in the four P's alone goes a long way towards explaining why they've been beating the pulp out of ecommerce SMBs.
From Shared Infrastructure to Collective Information
The ecommerce industry has already discovered that specialization and shared resources can enable small businesses to sell as efficiently as large competitors. Payment gateways, website and e-store builders, email marketing services, fulfillment providers and similar services allow SMBs to use high quality enterprise tech at SMB scale. The problem is that these services only provide capabilities – they do not provide information that can lead to a competitive ecommerce strategy. This is why I turn to Uber as a model of what SMB ecommerce should aspire towards.
At a $40 billion valuation, Uber is more than a sharing economy and transportation business – it's also a data science company dedicated to making drivers successful and to providing superior consumer experiences. Uber uses data to direct drivers to the best pickup locations, to estimate vehicle arrival times, to adjust pricing in real-time and much more. These analytics aren't buried in reports and dashboards – they're actually part of the Uber app, which makes the data useful to both drivers and customers.
Yes, technically Uber drivers compete with each other for customers, yet they still benefit from shared data analytics. Consequently, massive, entrenched taxi companies are now threatened by this collective of semi-independent drivers who can offer better rates, service and customer experience.
SMB sellers in the ecommerce market need their own Ubers: shared data science resources that are designed to help them sell more effectively. Each merchant can independently use such resources to gain a competitive edge against the dataliaths. These shared resources need to answer questions about Place, Product, Price and Promotions to even the playing field. A more even playing field, balanced between large efficient ecommerce companies and entrepreneurial SMB sellers, will benefit the consumer and contribute to a healthier economy.
Data Science for the Davids
In any industry where a high volume of small players are losing competitive ground to a few giants, shared data science resources can restore parity. In the restaurant industry, food production, manufacturing, investing and many other verticals, we are already seeing data begin to restore opportunity, diversity and competition.
Dataliaths are not evil or bad – they simply have had an advantage in market intelligence. However, if shared data analytics became the core differentiator for over 150,000 Uber drivers, data can also become a key differentiator for the hundreds of thousands of smaller ecommerce entrepreneurs.
Tags:
analytics
feature
retail
---