The Stack Archive
On a mission to exceed all expectations… and then go some more, Brian Owen, CEO at X-IO talks SDS and hyper-growth strategy
Mon 3 Nov 2014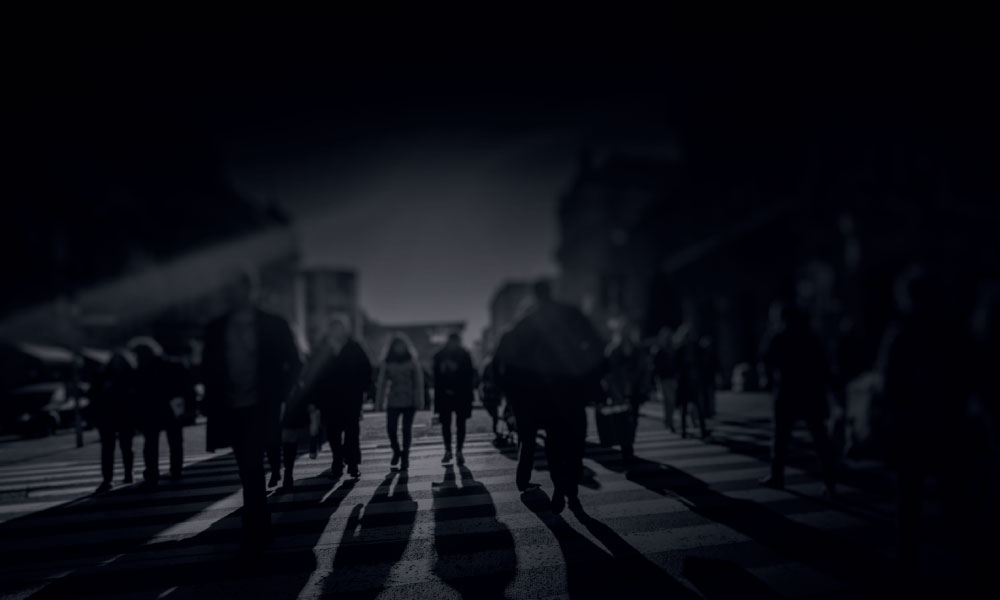 Brian Owen, President & CEO at X-IO Storage, speaks to The Stack about what drew him to the company, and how his previous experiences at Oracle and as a venture partner have driven his passion for accelerating businesses in the storage market.
You have only recently joined X-IO, what attracted you to the company?
I came to X-IO through a relationship with their investor, Ed Glassmeyer. He told me about this really great company in Colorado and suggested I join the advisory board. I ended up becoming vice chairman. After joining, I went on a listening tour for five months to around 30 of our customers, partners and prospects. I asked them what they were doing with the product, what they liked about it, what their concerns were, and I came away completely impressed with the product quality.
The management team had really focused on delivering a high-quality product that worked all the time. We have virtually no unsatisfied customers – it's just so reliable. I've been involved with so many companies who would always be trying to make their customers happy, rushing away from a problem and saying "we're sorry, we'll fix it." I've had to deal with that so often at other companies but with X-IO it's amazing how solid the product is and how future-proof its architecture is.
However, what X-IO was lacking was a real marketing and business development orientation. The company thought that such good products would sell themselves, but that's never the case. My background is very technical – I've built data communication systems and have worked at many engineering organisations – but as I went further along in my career and became CEO at several different companies, I always came in at a time where they needed to scale.
X-IO was at a real juncture where it needed to scale up and let the world know about it. I observed it was a very introverted, nerdy, and a bit socially awkward. My goal is to make it an extroverted, cool, well-known and self-promoting company. We're going to invest in the marketing and make that happen.
This is a really important shift, so that's why I came here and what I want to achieve.
How does X-IO define its SDS strategy? Why do you see potential in its future in the storage market?
X-IO was originally spun out of Seagate. We were their advanced technology branch and developed new techniques for reliability and performance on Seagate drives. But with the newly discovered technologies, we were able to offer a five year warrantee instead of three and the big OEM buyers of those drives didn't like that. They'd trained the world to buy in every three years, so they didn't want to turn around and now say – "you're fine for five!" So Seagate sold the division to an affiliated investor.
Within the traditional SAN world, this improvement at the hardware level mattered but was alleviated to a small degree through software in the storage layer. As we move to the Software Defined Storage world, there's an assumption that hardware doesn't really matter which couldn't be further from the truth. When you move the software features up the stack, it becomes even more critical that the storage layer provides predictable performance and predictable reliability and this isn't possible with any old commodity hardware. X-IO, through the Seagate investment, is the only storage vendor to have solved the core issues with storage hardware.
In addition, we're very different from a company that starts with the media and builds a company around it – we're media agnostic. The more we know of the characteristics of any type of media, the more intelligence we build into the software in terms of how we leverage the technology, and the more future-ready we can be.
What is X-IO's niche, what makes your solutions stand out?
It's a balance of performance, and reliability. On the performance side, because of the way we've designed our boxes we can get two to four times the performance of anybody else using the exact same drives – it's an unfair advantage.
Because of our Seagate heritage and our unfair advantage with everything accessed inside the drive, we can typically beat competitors. You hear a lot of people like Pure with flash drives, but our hybrid models and our unique capabilities will allow us to outperform flash.
We are also able to offer the low TCO and five year warranty as standard which makes a huge difference to our customers.
There is a lot of discussion around cost-effectiveness and storage solutions. Reports reveal constant price drops in the storage arena, how have you incorporated this trend into your strategy?
It's just natural – it's the supply chain. Things are getting cheaper, especially flash. The important thing is to have conversations and relations with your providers and the media and talk to them about what's going to be coming out, at what price, and when you're expecting to do it.
The other way we look at cost is leveraging the platform architecture. We used sealed enclosures as our drives are not meant to be pulled out and played with. The enclosure, or the chassis, is designed to minimise vibration, which is one factor that can really disrupt longevity. We're leveraging the same design that we had five years ago so are costs are less.
What can we expect to see from X-IO over the next few years? Your five year game plan?
You'll see us continue to leverage existing technologies, including flash. We'll be looking to partner with flash media providers to gain more knowledge about their drives and incorporate that knowledge into our arrays.
I really feel the heart of our being future-proof is the software and our Continuous Adaptive Data Placement (CADP) technology which allows us to be media agnostic. The future will be what it is – if there's newer, faster, cheaper, more interesting media types, we'll be able to adapt smoothly.
Do you foresee any challenges or obstacles to achieving your goals with X-IO?
All over the place! There's more and more things being stored every day – it's a growing market which will inevitably brings challenges. The legacy world or the SAN world (Storage Area Networks), is crumbling as we move towards highly virtualised environments this creates new opportunities. The SAN world typically has a refresh every three years, which means that that system is either going to be replaced or will move over to new technologies. There's a really big market here which will allow a lot of vendors to do well. I don't think it'll be a winner-takes-all scenario. It's a very healthy market, I think we'll be among a group of people who do very well over the next five years.
Do you believe that a reluctance to brave the move away from legacy storage could hamper adoption of SDS services?
It's reached the tipping point. It used to be that in the data centre there was a network administrator, a storage administrator, a server administrator etc., and they had their own focus. Then the server guy figured out that you can take 200 servers down to 20 by virtualising – driving costs down by innovating.
As that's occurred, it's changed the pecking order and how decisions are made in the data centre. The storage administrator has got this knowledge base about how to manage NetApp or EMC for example, but the trend for virtualisation in the data centre is changing that dynamic, and the costs have come down.
A year ago maybe it was a different story – a year ago it was hard for us to sell. It's a very exciting time. From what we have seen customers are ready to make a move away from legacy storage towards virtualisation however, many of them need help and support to do so.
What are the risks involved for companies when leaving behind legacy systems?
That they wait too long and don't get the benefits. It usually starts with introducing virtualisation, and then companies recognise that they don't need the same storage that they used to. Then we have the refresh cycles and the growth of things like VDI (Virtual Desktop Infrastructure), which create new opportunities to bring in a new provider.
The risks for end users can be bringing in a vendor that wants to rip out everything and replace it. If it's a new account for us, we don't sweep the floor and replace everything. When moving away from legacy storage it is important for end users to find vendors willing to carry out benchmarking tests etc. to make sure their new solutions are right first time around.
Currently the US contributes large percentage of your revenue. How do you plan on increasing your international operations?
We've been international for a long time, and have just upgraded the global team. We have operations in the UK, France, and Germany. We're opening up in the Netherlands, and we also have operations in India. We are selling to partners in Australia and New Zealand, and we've also got representation in Japan, Taiwan, and China.
We're an international company because our technology is relevant around the world. I think the international arm of X-IO will continue to grow as awareness of us and our product increases.
Oracle was a very unique circumstance. Oracle had a solution that the market wanted and desperately needed. I was there for three years, but for 11 years they doubled in size every year. In the last year I was there, the company grew from $500mn to $1bn in revenue.
You previously held an executive position at Oracle reporting into Larry Ellison. How have your experiences from working there affected your career and your passion for driving growth in the marketplace? Any top tips you picked up from Larry?
Our constraint to grow wasn't for want of a market, it was really a logistical challenge. There was always an increasing number of chairs, computers, and desks needed, and leases to sign to bring people on to go out and sell and service the business.
I learnt about the power of taking something that has the opportunity to scale where there's big market demand, and where you can afford to be wrong and still succeed. With a lot of businesses, you have to be right too much. When you're number one, 60% is yours and everybody else shares the other 40%, so it's always easier to stay on top. Larry had a famous line that he used in one of my one-on-ones – "it's not sufficient for us to succeed, all others must fail."
Looking at your experience working as a venture partner, what advice can you offer to startups on the lookout for venture capital funding?
We screened a thousand business plans a year to only invest in six. We wanted to say no fast so that we could look at the next deal. There were some interesting solutions which we thought were really exciting but when we analysed them the opportunity wasn't there for them to grow and become significant big companies. They were too small an idea or you had to be right too many times which wouldn't allow them to fail and still be able to be successful.
Some of these businesses aren't necessarily bad ideas; they're just not right for venture capital investment, which has certain expectations for growth. A lot of good businesses don't require venture capital; they could be great lifestyle businesses which make a lot of money every year but they just don't fit the venture capital model. You have to know what it takes to achieve your vision – sometimes it's venture capital, and sometimes it's not.
What were the most interesting or exciting emerging tech businesses you had the chance to work with?
This business wasn't so much exciting because it was a remarkable idea, but rather because of the way it transformed itself. We invested in a company called Centric Software, which I'm still on the board for. It helped aerospace and automotive customers manage the collaboration and communication side of the supply chain to deliver quality models on time and within budget.
As we looked into it there was no urgency to buy – you never know when that specific industry is going to need to buy the software. As a board we said we've got this incredible technology and we need to plot it where there is urgency. If the aerospace and automotive industries have the longest product cycles in the world, what has the shortest?
Fast forward to today, we now dominate the same solution for luxury footwear – from aerospace and automotive to LVMH! The fashion industry used to have five seasons: Spring, Autumn, Winter, Summer and Resort. Now it's an infinite number: off-label, internet collections, exclusive store ranges – the number has grown to multiples a year, so demand for the software stems from that complexity and it's really exciting to see the solution.
We've also extended it beyond a desktop solution to have numerous mobility modules. If you were a buyer for Macy's or Harrod's you can actually use a mobile device to look through a whole collection.
How has your work with early-stage investment projects made an impact on your career?
I really enjoyed the opportunity to work with really great people to solve challenging problems – the reward of working really hard and doing things that sometimes you imagine you're not going to be able to do and still get it done. I love the great feeling you get by growing with other people and watching their careers expand.
I'm really proud that at least 17 people I've worked with have gone on to become CEOs or MDs. I love working with really smart people who don't know what they can do and seeing them grow and being part of it is a huge reward.
What would you say has been the most inspirational moment over your whole career?
Larry has always been an inspiration, and I'm so grateful to have had that experience at Oracle. But the main inspiration for me all goes back to doing amazing things, with great people. That's why I'm here now. You need that kind of inspiration because you're working too hard to do it just for the money. In the month of November I may be home for 3 days – you don't just do that for a pay cheque, you do it because you love it. It's really important for people to be involved in something because they have a real passionate about it.
Tags:
interview
Oracle
storage
---