The Stack Archive
Ebola: Big data and social networks may hold potential to curbing epidemic
Tue 21 Oct 2014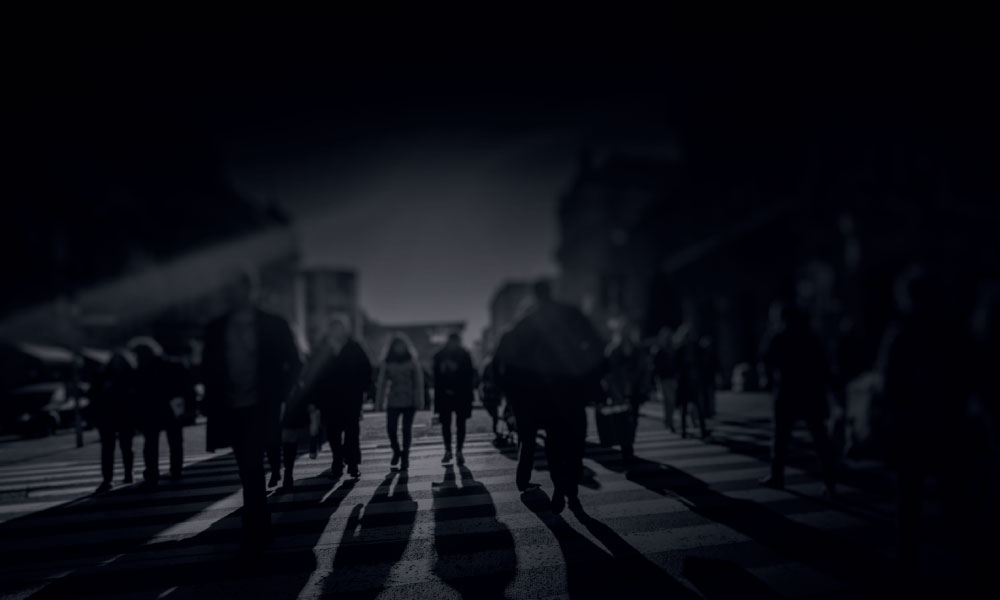 Head of the UN Ebola mission, Anthony Banbury, has warned that the world is slipping behind in the race to contain the epidemic, with deaths exceeding 9,000 last week and thousands of new cases predicted by December, according to the World Health Organisation (WHO).
"It is running faster than us, and it is winning the race," he told the UN Security Council. With the outbreak presenting an enormous challenge for emergency response teams and public health NGOs, a growing number of healthcare professionals and technology experts believe new technologies could present a key step in fighting the disease.
The virus, which began in December 2013 and was confirmed in March of this year, has swept across West Africa, hitting Sierra Leone, Liberia and Guinea hardest. Cases have now also been reported in the US and Spain. In response, doctors around the globe are calling for greater use of the latest big data analytics tools, mobile phones and supercomputers to help curb the spread of the virus.
"Emerging technologies can help early-warning systems, outbreak response and communication between healthcare providers, wildlife and veterinary professionals," explained four doctors from the Mercy hospital research laboratory in Bo, Sierra Leone, in a report in the Lancet.  In a new step against the disease which has claimed over 4,000 lives in West Africa, data scientists are urging authorities to realise the importance of mobile phones and telecom mapping technologies in the fight to contain the virus.
Mobile phones, owned by members of even the most disadvantaged communities in Africa, have been able to provide a crucial source of rich data. Flowminder Foundation, a Swedish analytics group, was able to collaborate with the Senegalese branch of Orange to analyse anonymous text and voice data from over 150,000 mobile phones.
Using this information, detailed maps were drawn up tracking typical population movements in the region. Governments could then use this data to plan the best locations for setting up treatment centres, and to manage the restriction of public transport routes.
However, data like this is limited by its staticity – the information cannot be effectively applied if it is not provided to authorities in real time, particularly as peoples' movements change so drastically during an epidemic.
Other global data analytics teams have reacted accordingly to the need for real time data. These organisations can track live call activity from mobile operators to map where the most number of calls to helplines originate from. The US Centres for Disease Control and Prevention (CDC) has been trialling this approach and receive alerts if there is a sharp rise in helpline calls from a particular area, signalling a potential outbreak.
Nuria Oliver, a scientific director at Telefonica explained the power of big data during a health crisis: "We've never had this large-scale, anonymised mobile phone data before as a species […] The most positive impact we can have is to help emergency relief organisations and governments anticipate how a disease is likely to spread."
"Until now they had to rely on anecdotal information, on-the-ground surveys, police and hospital reports," she added.
However, as Oliver admitted, "this mobile data can only give us a partial picture of what is going on."
Experts suggest that further sources of data must be compiled and interpreted by faster analysis to truly support the containment of the Ebola outbreak.
"In the case of Ebola, analysts studying big data sets could also analyse potential sanitation challenges and whether regional environmental factors such as weather could impact the rate at which the disease is spread," said CTO of BAE Systems' security and intelligence team, Peter Jungck.
When analysts look at the spread of the virus abroad, transport data, such as flight and train tracking, and number plate recognition, can be used to create a more detailed visual of movements of potentially infected individuals.
Social media can also provide another statistical dimension to outbreak predictions. By monitoring blogs, online forums and Twitter for example, analysts can gather data representing early warning signs and trends for disease.
Despite the increased calls for big data in the combat of the virus, experts warn that we are still in very early stages of epidemic analytics.
"It's probably too early to say whether big data analytics is having a meaningful impact on the rate and spread of the disease," argued David Bolton, head of healthcare at big data organisation Qlik.
However, many believe that we can take encouragement from the progress so far and have already witnessed the benefits of emerging technologies, such as data analytics in influencing decision-making during the Ebola crisis.
Tags:
Big Data
health
medical
news
---