The Stack Archive
Richard Morrell: The glue that binds us
Thu 1 May 2014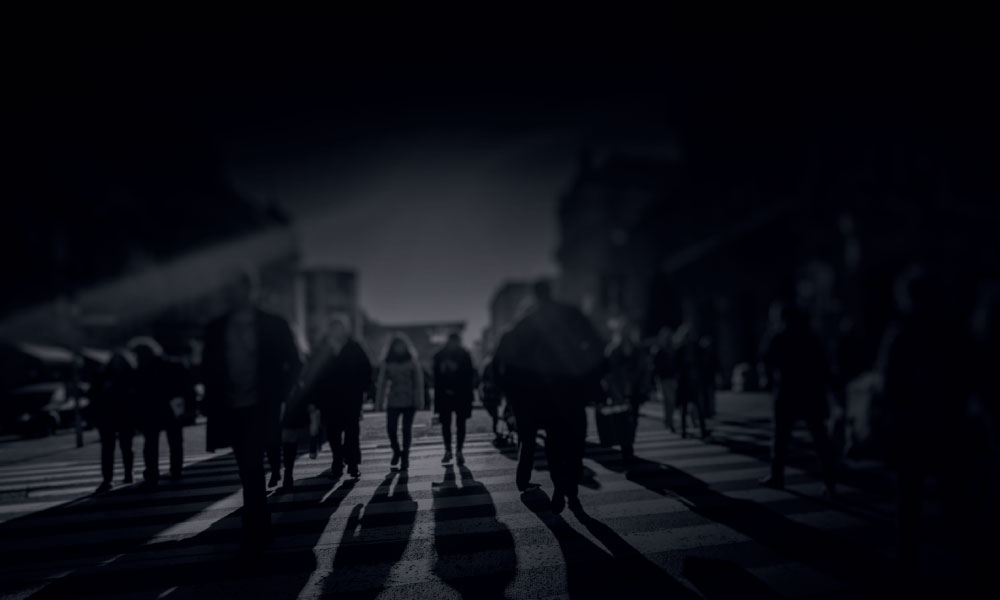 Change can be disruptive and it can bring people together. Software defined networking is set to do both says Richard Morrell
There's a seed change happening in emerging next generation IT. The traditional demarcation between roles and responsibilities in enterprise and cloud computing is blurring. This rising and very real technology paradigm has the potential, possibly more than any other, to cause a groundswell change in how we view and accept roles in our IT departments. It is the biggest change maybe in 20 years of accepted IT practice and you cannot afford to misunderstand or underestimate it.
In the early 1990s, as soon as Ethernet became a standard and we abandoned coax and make before break connectivity, an industry sprang up overnight. Our reliance on bare metal hardware to terminate and to interconnect terminals, workstations, servers, printers, appliances was born. An industry of suppliers globally providing hubs, switches, routers, network concentrators, load balancers ramped up.
Alongside this the likes of Cisco with their IOS train of operating architectures, allowed the programming of function and automation across every facet of bare metal networking in enterprise computing. From that, of course, Cisco showed continued leadership in UCS (Unified Computing System) embracing virtualized assets and bringing in context maturity for devices as the market demanded more from tin, and fast-moving content and throughput. In the background, however, was Open Source. Open Source was about to do for networking what it had done for the growth of Linux. Software Defined Networking (SDN) was born.
With the development of OpenFlow and SDN, here was a new world order that would change the abstraction layer for the first time in two decades. Splitting the functions of data and routing forever, defining a new way of working and giving birth to the creation of the Open Network Foundation. SDN represented a new dawn in network topology design and management, with open standards and a community that would march faster and with more purpose in networking than anything seen before. Built around Open Source principles and goodness, the OpenFlow standard was delivered enabling systematic programming of the forward plane and defining the ongoing mantra.
Alongside the Open Network Foundation came the Open Daylight project adding clarity around SDN and introducing Network Functions Virtualisation (NFV) to allow transparent strong and secure network and virtualisation controls. Cisco, Red Hat, Brocade, Microsoft, Juniper, Citrix, Ericsson – and many other companies, contributing to Hydrogen the first release of Open Daylight with all the documented functionality that has demonstrated why SDN is a core part of IT as we move forward. The open development and transparent release of fully pluggable controllers, manageable open interfaces alongside application support and protocol plug-ins was created. Openly.
Traditional lines between developer and network engineer are now blurred beyond distinction. The enterprises that are going to march forward demonstrating thought leadership and relevance cannot afford to blur the lines. SDN demonstrates that the network engineer, able to rack and stack and cable tie the neatest patch panel, has to now also be able to understand just why the virtualization of network functions to open standards is the new gold standard.
Understanding northbound and southbound functionality across enterprises and service organisations, understanding how to get the best out of your platforms just became the de facto standard. Developers and network people in enterprises traditionally in two distinct tribal camps just had to find a new middle ground. If you are a growing enterprise organisation with a service reliance on a third party outsourced network management function it's even more of a land grab.
SDN is a game changer, a blurring of the lines for the CIO and an opportunity to make the biggest changes for two decades to how we think about the skillsets and therefore the makeup of our IT teams as we move forward.
Can you afford to not be part of the revolution?
---
The views expressed on this blog are Richard's personal views and do not reflect or represent the views of his employer, Red Hat.
Tags:
Cisco
feature
Red Hat
SDN
---