The Stack Archive
Baidu speeds up driverless race with first full test on Beijing roads
Thu 10 Dec 2015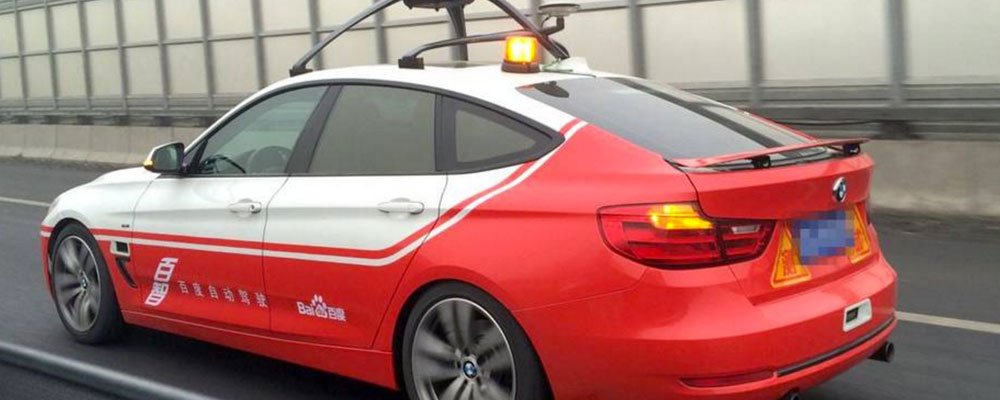 Chinese web giant Baidu has successfully completed a driverless car test route on a variety of road types near the company's Beijing headquarters.
The self-driving BMW 3 Series [paywalled] travelled almost two miles, navigating 'complex road conditions.' The vehicle completed a number of manoeuvres including, U-turns, lane changes, and joining traffic from a motorway ramp. The autonomous car peaked at a speed of 62 miles per hour.
The firm has gathered a huge amount of geographical data and 3D road mapping information. According to Baidu, its Highly Automated Driving (HAD) mapping technology is able to capture 3D road data and detect vehicles, lanes and objects to within a matter of centimetres.
"Fully autonomous driving under mixed road conditions is universally challenging, with complexity further heightened by Beijing's road conditions and unpredictable driver behaviour," said Baidu senior vice president, and general manager of its Autonomous Driving Business Unit, Wang Jing.
AutoBrain is the artificial intelligence technology behind the Baidu driverless car and includes mapping, positioning, detection and decision making capabilities.
The automobile industry presents an attractive market for global tech firms, with Apple, Panasonic, LG and Samsung all fighting for their share. This week South Korean electronics leader Samsung announced its plans to move into the automobile arena, with a new focus on driverless technology and infotainment systems.
Baidu, often referred to as the Google of China, has not yet revealed a time-line of when to expect its driverless vehicles on the road, but it has confirmed that the project would first ensure successful deployment on set routes before making it a commercially available product.
"For example, a bus that runs the same fixed route will be able to fit a very reliable model for that route, training computer vision and other deep learning systems through repetition," said Baidu.
The Chinese company has a long way to catch up with Google which has tested its self-driving fleet for six years over more than two million miles in California and Texas. However, these tests have mainly been conducted in residential and urban settings, unlike Baidu's which is being tested on motorways.
Tags:
AI
Asia
news
self-driving cars
---