The Stack Archive
Article
Standards becoming more agile to keep pace with the data centre
Fri 29 Sep 2017 | Michael Akinla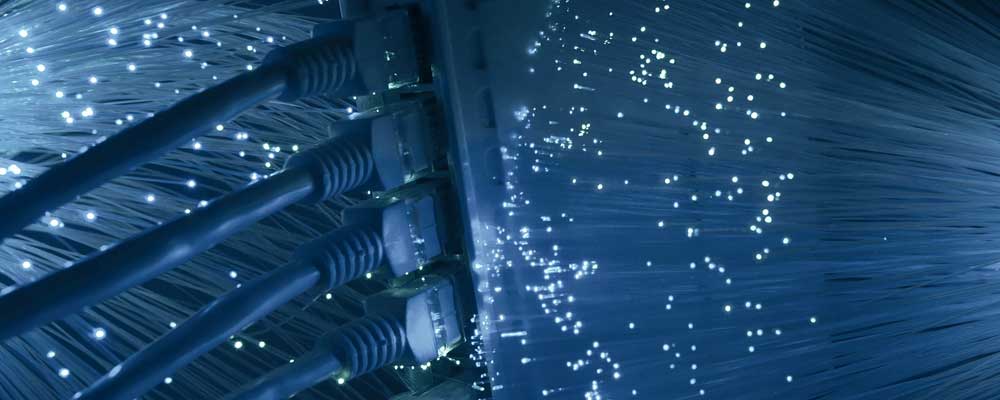 Technological innovations drive the data centre infrastructure and enterprise environment where capacity, data speed, latency, bandwidth, and security are daily priorities for developers and operators. This speed of change has given rise to suggestions that Standard Development Organisations (SDOs) are losing influence in the market, especially in niche high performance segments, such as finance which require economically beneficial solutions fast, whether standards based or otherwise. The incredible growth in data requirements inevitably leads to innovative technology solutions.  In the past 10 years, we have witnessed and helped drive the development of 1GBase-T, 10GBase-T, 25GBase-T, 40GBase-T and now 100GBase-T which are amazing achievements.  In some instances, there are spikes in the technology roadmap where innovation may leap-frog the plan, nonetheless, the standards are crucial to that roadmap and provide wider technical and economic benefits across the industry.
As an organisation that contributes time and expertise to various committees, within the IEEE, TIA, Fibre Channel, IEC and BSI across the globe, we have witnessed a marked positive change in the attitude of standards bodies to remain relevant and 'fit for purpose'.  In a highly competitive, performance orientated industry, why do we rely on voluntary policy-based rules and guidelines to provide the 'general' direction of the technologies within the market?  Standards continue to serve the data centre and enterprise environments by facilitating trade through common performance levels, vendor interoperability and finally customer choice, and these cannot be over emphasised in a global market.
Splinter groups
We are observing more instances of organisations circumnavigating traditional SDOs and using less formalised Multi-Source Agreements (MSAs), alliances and consortiums to produce de-facto standards.  This is particularly true for application setting standards such as IEEE, while individual components, for example fibre optic connectors and cable, remain largely under the purview of traditional SDOs, a MSA faction has developed PSM4, Parallel Single Mode (4 Channel) a multi-vendor, multi-technology optical interface standard for 100Gbps optical interconnect. A reason that we are seeing this shift is that MSAs with fewer members and common perspectives on the technology allows a faster consensus on a standard. This development can provide a short-cut route on to the SDO agenda for a technology solution. Either way, the fundamental value of a standard is largely maintained regardless of the organisation that produces it.
Standards do not constrain technology breakthroughs, rather the SDO roadmaps offer targets for innovators to reach for, developing new insights and products in their efforts to gain market advantage. Standards also provide a platform for secondary product development, where an innovation may not be specified within the standard, but is backwards compatible to it, and offers competitive advantages. For example, 28-AWG patch cords, the standard prescribes 24-AWG copper cable, however, the 28-AWG cabling has significantly smaller diameter wire, offering 41 percent space saving and providing Cat6, Cat6A and Cat5e capabilities, making access to the cabinets, patch panels and cable housing easier and less likely to cause line interference when MACs take place.
Image 1. 28-AWG Cable Vs 24-AWG Cable Diameter
Standards by their nature or SDO design are Open Source to enable the widest possible involvement in their development and application. SDOs review competing technologies designed to solve the next generation challenges and deliberate at length to achieve an approach which generates the critical mass necessary for a solution to be ratified. At this point an unsuccessful alternative technology may splinter off and continue development within an MSA or a proprietary market leader and reappear in the market later. In all circumstances, there has been valuable in-depth peer evaluation of the technology and all parties will gain from the process.
We are encouraged to take an active role in shaping the standard organisations that we participate in. While some organisations simply monitor, or contribute to the administration of the standards organisations, we take an active role in the technical aspects of the standards development process. Although many of our technical innovations are applied to differentiate our products, we recognise that our expertise can be applied within the standards community to advance the industry.  For example, the contribution we have made in advanced testing of fibre optic channels and components. This has demonstrated improvements in the reliability of fibre optic channels across the industry.
Economic benefit
Standards also generate a substantial economic benefit, not only to individual manufacturers and organisations, also to the market and the economy in general. The impact of standards on global trade is illuminating, a 2015 BSI (British Standards Institute) report – 'The Economic Contribution of Standards to the UK Economy' states that Standards are essential for opening new markets, linking UK companies into global supply chains and reducing technical barriers to trade.  The report illustrated that standards compliance is hugely influential in boosting the sales of UK products and services abroad, with reported impacts averaging 3.2 percent, equivalent to £6.1 billion per year in additional exports.
The research also indicates that the industry sectors which are the most intensive users of standards are the most productive, outpacing the economy as a whole by a factor of four.
Technical standards also ensure process information and product descriptions match the expectations of suppliers and purchasers across the globe. Standards organisations distribute technical knowledge ensuring information is readily accessible to all firms. This allows for an efficient exchange of information, which assists in reducing transaction costs. This allows third party organisations to provide value into the supply chain, through distribution or consultancy activities further increasing economic activity. Global supply chains are the key to economic development and would be unthinkable without the standards' guarantee of product and service compliance. This assurance allows data centres to be built across the globe by local contractors, to the same specifications with interoperable systems.
Standardising components is essential in complex industries such as ICT and data centres where components maybe sourced from hundreds if not thousands of suppliers. Each data center is composed of thousands of separate parts sourced from hundreds of companies across the supply chain. Site developers use both internal and international standards of effectively communicate technical requirements to their suppliers, and the vast majority of these devices and components need to be interoperable and easily replaceable.
Independent Testing Laboratories or third party test facilities by their nature offer to the consumer when done right the assurance that the product that is being bought is compliant to the required standards.  This can be used as a measure of where a manufactured product sits when compared to its peers.
 Table 1. Summary of types of standards and the economic problems they solve
Conclusion
It is important to remember that standards represent a useful and often superior policy alternative to government regulation, which would need to be developed independently per country, or trading block by block. The legitimacy of the voluntary standard achieved within industry through the consensus process provides a clear demonstration of the high standing SDOs have gained through the quality and consistency they guarantee to a global market.
Experts featured:
---