The Stack Archive
Brochure
Dell private cloud solutions
Fri 15 Apr 2016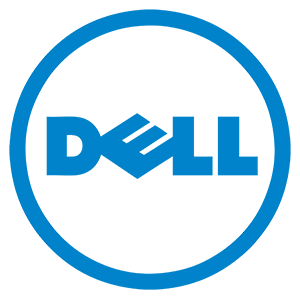 Building a private cloud with Dell will help your organization empower users and customers with the right service levels, optimize application delivery total cost of ownership, and enable service-centric IT that accelerates business responsiveness.
With information technology at the heart of most every process in organizations today, the opportunity for success and threat of failure ride substantially on the proper leverage of IT. There is a team of players in most organizations that have their own goals yet must work together to ensure success. Cloud computing is seen by many as the key strategy but there is substantial disagreement about the right approach.
Multiple players with conflicting goals
Each line of business manager is responsible for ultimate success in achieving organizational goals. They must acquire and delight customers—whether internal or external—and urgently needs to rely on an evolving set of core capabilities enabled by IT.
Today's CIO must drive IT to become a source of innovation and facilitation that enables the bigger organizational goals. The external challenge is to do this with legacy architectures that often have separate silos of functionality that are inefficient and difficult to change.
Application development must rapidly design, test and deploy new or enhanced application functionality and may want to leverage new technology. They may perceive their infrastructure and operations team as an impediment to progress and often look to external cloud services instead.
Infrastructure & Operations is tasked with implementing, maintaining and scaling infrastructure, and providing the right service levels while staying on budget. Barriers include inefficient, complex manual processes which are often the largest drain on productivity. Application developers aligned with business units may be seen as undermining these efforts by purchasing outsourced cloud services.
How to satisfy these multiple agendas?
Dell cloud solutions can overcome these barriers by providing organizations with private cloud solutions implemented on dedicated cloud infrastructure. These solutions are designed to seamlessly connect with public cloud hosted by a service provider to attain hybrid cloud flexibility. This can facilitate the right outcomes for your entire organization by empowering workers through an application optimized service-centric IT delivery platform.
The path to private cloud for today's data center starts with virtualizing your information technology infrastructure including: servers, storage, networking and clients. This enables resource abstraction from the underlying hardware, and pooling of resources for efficient utilization. The next step is to establish software control of your virtualized infrastructure to enable programmatic provisioning and configuration of the right resources. Finally, implement policy-based automation to optimize service delivery across the platform.
With this foundation of private cloud infrastructure built to suit your applications, you can connect to a public cloud provider hosting cloud services based on a compatible cloud services layer to complete the transition to flexible hybrid-cloud capability.
Dell provides an end-to-end cloud solution for building your private cloud including:
• Flexible modular portfolio of intelligent platform building blocks
• Heterogeneous management tools
• Open options for implementation and leading integration for each: Microsoft Cloud OS® , VMware vCloud® , and OpenStack® including the Dell Red Hat® OpenStack® Private Cloud Solution
• A complete line of services from design to development, implementation and support
• A robust community of cloud hosting partners that can host private or public cloud infrastructure.
The Dell private cloud solution will provide an agile and flexible platform as a foundation for delivering new capabilities quickly to market. It can enable scaling those services in response to market demands and timing. It will help you achieve the lowest possible total cost of ownership for infrastructure required to deliver critical capabilities. And it will provide the right user experience across devices and locations, minimize the risk of service interruptions and minimize data loss with integrated data protection.
"Any cloud" capability on your terms As organizations plan the next phase of their Information Technology strategy it is likely that they will consider adopting a private cloud approach and may even adopt a hybrid cloud solution for the ultimate flexibility. Dell provides a complete end-to-end cloud solution featuring hardware, software, and services that provides a great on-ramp to the cloud. Dell takes a practical approach that allows our customers to leverage existing investments, apply cloud capabilities incrementally, and simplify management of your cloud—enabling "Any Cloud" capability on your terms
Learn more at Dell.com/Cloud
---