The Stack Archive
Press Release
Another World First for CNet Training
Thu 12 May 2016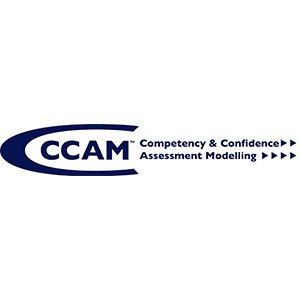 CNet Training has Launched Another World First
Risk affects every organisation, although the types of threats that businesses face will depend on varying factors, yet many businesses struggle to accurately identify and counter risks effectively.
With this fact clearly in mind, CNet Training is launching the world's first Competency and Confidence Assessment Modelling (CCAM™) Tool for the data centre sector and has the ability to revolutionise the way data centre managers identify, manage and mitigate people risk.
The CCAM™ Tool provides real-time analysis of both competence and confidence for individuals and teams through situational judgment assessments and exposes root causes of employee behaviour (positive and negative) in data centre facilities. Its proven complex software, which is supported by a team of psychologists and operates within International Test Commission guidelines, works through various criteria to identify people risk.  It focuses on where individuals' real skills, knowledge and ability gaps are and, through subsequent targeted intervention, behaviour can be positively changed and subsequently risks reduced.
The results of each assessment allow the right course of development action to be planned and taken to address individuals' weaknesses, and with the ability to take the CCAM™ Tool assessment again post-development, it ensures any costs incurred have been utilised effectively, thus maximising the opportunity to achieve ROI.  It can also be used as a valuable pre-employment tool allowing managers to understand the development investment required for potential new staff.
Andrew Stevens, CEO of CNet Training adds, "Ultimately risk is a human issue and businesses need people who are adept at tackling the threats they encounter, particularly within mission critical facilities.  Understanding likely behaviours of individuals and teams in high risk environments is one of the biggest challenges a data centre facility faces today, but one that the CCAM™ Tool addresses.  It provides real-time analysis that allows managers to make the right decisions about their staff and teams to gain maximum productivity, ensure fitness to practice and mitigate people risk, all contributing to the businesses risk policy.  The CCAM™ Tool really does take the traditional Training Needs Analysis into a new and more justifiable dimension, and one that will help maximise competitive advantage, as productivity and quality of service will also improve".
For more details about the CCAM™ Tool, powered by Cognisco, visit CNet Training on Stand I30 at Data Centre World or see www.cnet-training.com/ccam
---