The Stack Archive
Feature
The definitive guide to the data centre in 2019
Fri 14 Dec 2018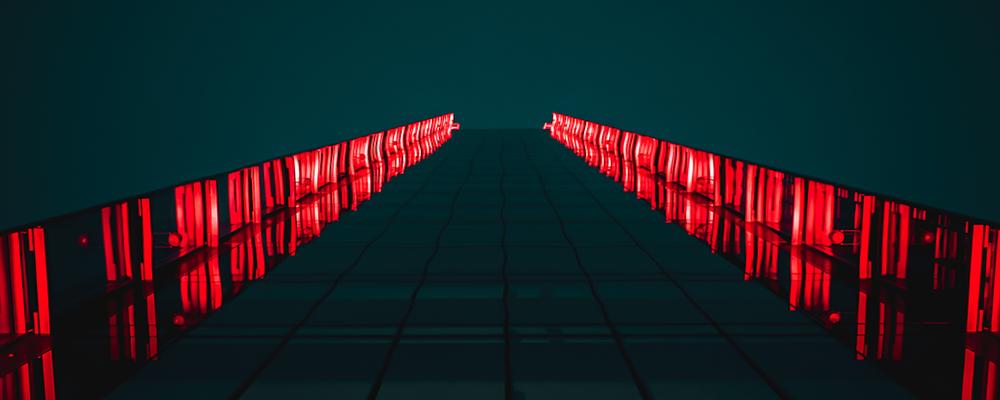 The year would not be complete without The Stack's annual data centre forecast. Data centre construction, multicloud adoption and edge-mania continue apace — but what else will the new year have in store? Our data centre heavyweights weigh-in on what's happening next year in the data centre industry
Steven Carlini, vice president of innovation and data centre, Schneider Electric
"The worlds of IT and Telco data centres will collide"
For 5G to deliver on its sub 1 ms latency promise, it needs a distributed cloud computing environment that will be scalable, resilient, and fault-tolerant. This distributed cloud architecture will be virtualised in a new way called cloud-based radio access networks (cRAN).
cRAN moves processing from base stations at cell sites to a group of virtualised servers running in an edge data centre. From a data centre perspective, I believe significant buildouts will occur worldwide in metro core clouds in 2019 – 2020. You can think of these as regional data centres from 500 kW to 2 MW that combine telco functionality (data routing and flow management) with IT functionality data cache, processing and delivery.
While these will deliver performance improvements, it will not be sub 1ms latency because of their physical location. We will see sub 1ms latency when the massive local edge core cloud rollout happens (micro data centres), most likely in 2021 and beyond.
John Roese, President and CTO, Dell EMC
"The data forecast is calling for a multi-tiered approach to cloud, changing the face of the modern data centre"
With data growing at the edge and the need for real-time powerful compute at scale to support AI and machine learning workloads, the data centre is officially becoming distributed. Multi and hybrid cloud adoption models will further evolve and place cloud computing capabilities at every layer of the data journey to address the unique needs inherent at each layer.
This shift closer to the edge will support analytics and data management outside of the core as an extension of on-premise cloud. Look for a combination of public, private and hybrid to become the new normal that will make multi-tier clouds a reality but now being distributed widely from huge public data centres to dedicated optimised enterprise data centres to real-time edge clouds all the way to more intelligent end devices integrated into this multi-tier multicloud IT model.
Kevin Deierling, VP of Marketing, Mellanox
"We've learned to expect faster chips year on year, but the road is getting rougher for Moore's Law"
It may be more to do with economics than physics but, instead of ever-faster computers, we will see more large-scale clustering – of hundreds or thousands of computers – to boost performance. Add to that a demand for faster storage. Integrated one-chip storage controllers, plus NVMe Flash Storage, will continue to eat into the sales of SAS/SATA drives.
But it is still too early to back persistent memory storage. High costs, and the need for major software changes, are still a major handicap for persistent memory. What's more, current flash memory providers are fighting back, narrowing the gap by reducing SSDs' latencies.
Higher speed storage, plus massive clusters of thousands of computers, will combine to shift the market focus from high-speed computing to higher speed networking – a big growth market. 25G Ethernet will be the new norm, with 100G or even 200G the new aspiration. The quest for easier deployment and operation means that hyperconvergent Infrastructure will continue its rise – with 43% CAGR predicted until 2023.
Business not only wants easier, more secure connectivity between their private and public clouds, but increasingly between multiple public clouds too. This will be the year of multicloud. The need for more security and the demand for bare-metal cloud provision will increase the pressure to extend software-defined functionality. Rather than increase the load on existing servers, programmable adapters – smartNICs – will go mainstream in 2019.
Matt Pullen, Managing Director Europe, CyrusOne
"Brexit is unlikely to be more than a blip in an otherwise exponential rise in demand for data centre capacity"
The explosive growth of cloud computing is creating long-term demand for data centre capacity. All of that growth means one thing; the big will get bigger. The size of the average data centre in London stands at around 10MW and we'll see that rise rapidly to 35 MW. Clearly this won't happen overnight, but everything is pointing in that direction.
Data centre providers will face growing pressure in 2019 to reduce cycle times and build out capacity faster. In order to meet this challenge, the trajectory of data centre design and build will increasingly move towards simpler, more efficient, minimal and nimble facilities that can be up and running very quickly.
It's quite difficult to have a conversation about anything right now without mentioning Brexit. There will always be doom-mongers out there, but my view is slightly more prosaic.
Brexit or no Brexit, the genie is out of the bottle. The ground-shifting tech trends that are reshaping our world flow through our data centres. IoT, AI, machine learning, those all require tremendous computing power. Brexit is unlikely to be more than a blip in an otherwise exponential rise in demand for data centre capacity.
Michael Winterson, EMEA MD, Equinix Services at Equinix
"Despite Brexit, 64% of senior IT decision makers believe that due to the UK's flourishing data centre industry, the UK is the best place in Europe to interconnect"
Looking back at 2018 it would be impossible not to focus on cybersecurity, particularly with the General Data Protection Regulation (GDPR) coming into effect in May. Security has consistently risen up the agenda as companies looked to protect themselves from increasingly regular and damaging cyberattacks. The data centre industry – and indeed our own Privacy Office, which launched this year – has played an important advisory role to enterprises on how to protect their data and comply with stringent regulation.
As 2019 approaches, we're going to see evolving technology and data trends such as 5G, artificial intelligence (AI), blockchain, data privacy and hybrid/multicloud paving the way for significant IT and network architecture changes. In the digital age, that also means a change to business strategy.
Taking AI as an example – the increasing use of machine learning technologies in business and society is pushing up data usage exponentially. With this growing need and with more companies looking to interconnect with partners in data centre ecosystems, our digital infrastructure will need to expand rapidly over the next year.
Michael Wood, CMO, Apstra
"Hybrid cloud (private and public) become norms for planning, designing, and building centres of data"
2019 is the year that IT takes back control of outcomes for business transformation, unified policy, security protection, compliance, operational expenses, and the reliability of applications and workloads for their clients and lines of business.
There will be a growing repatriation of many applications, data, and services back into the private data centre which will be facilitated through services such as intent-based data centre automation which increase application reliability and simplify operations through automation.
2019 is also the year that enterprise data centre IT teams bring Shadow IT back to the mothership. By implementing private data centres that are agile, secure, less expensive, operated using cloud principles, and easier for their clients to consume, the data centre IT teams become the superheroes of 2019.
Rob Coupland, EMEA MD, Digital Realty
"Our job in the data centre business is to help our customers unlock their data ambitions. We'll be the building blocks and enablers of that revolution"
The importance of data and the value it holds for businesses has taken shape in 2018 and when we look to the years ahead, it's data that will be the driving force for business success. Research we conducted demonstrates that data will be worth £96.4 billion to the UK alone by 2025. With this, we'll see businesses' data strategies becoming increasingly sophisticated and the demand for connectivity will continue to boom.
Demand for rapid and low-cost interconnection will increase, as businesses look to adopt better data analytics and even artificial intelligence. Those technologies need multiple clouds, databases and software apps to link and exchange huge amounts of data at speed. Creating the infrastructure to deliver this is complicated for businesses so they will look to data centre providers with the right interconnected communities to drive their IT strategy.
The value chain will see a reordering, with new distribution systems, new infrastructure and completely new business and manufacturing models. All of these elements require interconnection, data storage and analysis, and we in the data centre world sit at the heart of this. Our job in the data centre business is to help our customers unlock their data ambitions. We'll be the building blocks and enablers of that revolution.
Tags:
5g
AI
Brexit
data center
Data Centre
edge
hybrid cloud
moores law
multicloud
---