The Stack Archive
News Article
Equinix buys Infomart Dallas for $800 million
Thu 15 Feb 2018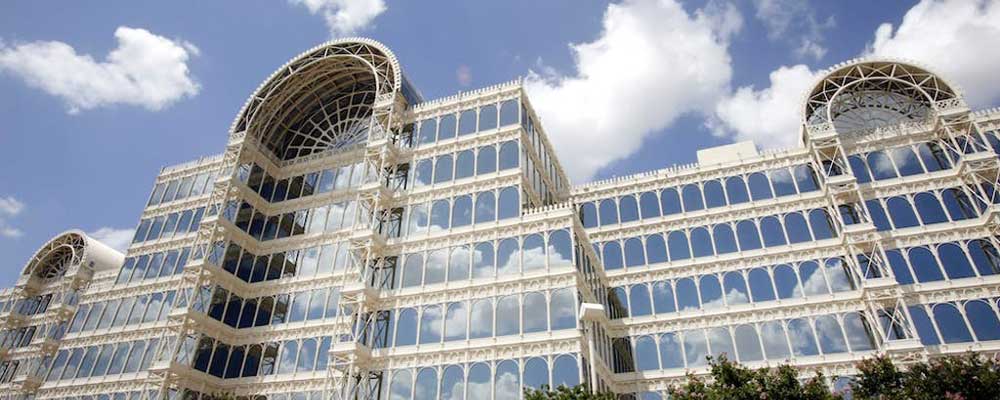 Equinix has acquired one of the largest interconnection hubs in the U.S. in an $800 million (approx. £659 million) deal.
The Infomart Dallas already hosts four of Equinix's Dallas International Business Exchange data centres, which combined support 3500 cabinets. This purchase gives Equinix four more assets, which will increase revenue for the firm and prepare itself for future development in the Dallas market.
Bought from ASB Real Estate for $800 million through a mixture of debt and cash, the Infomart spans 1.6 million sq. foot and features multiple diverse fibre entry points. Equinix intends to expand the site through existing underdeveloped capacity, amounting to around 11MW of power, and potentially by building on an adjacent plot of land, which could add up to 40MW.
The site currently has around 45 tenants, which includes networks, colocation providers, office tenants, and Equinix, which rents around 40% of the site as it stands. It has about 50 employees and contractors who will now enter the fold at Equinix.
Karl Strohmeyer, Americas president at Equinix, said: "As Dallas becomes an increasingly strategic North American interconnection hub for businesses making the shift to digital, the acquisition of the Infomart will enable existing and new customers to scale their operations with Equinix.
"This includes a rich portfolio of interconnection options, including on-demand connections to partners and infrastructure in any Equinix location globally through the new capabilities of Equinix Cloud Exchange Fabric."
The Cloud Exchange Fabric (ECX Fabric) is one of Equinix's major selling points. At many of its International Business Exchange sites, including the Dallas sites, it offers access to an on-demand platform that gives customers that ability to connect to any other customer at any Equinix location worldwide, through a portal and a single connection.
This gives customers direct access to many enterprise businesses, as well as cloud providers, including AWS, Azure, Alibaba and Google Cloud Platform and SaaS offerings such as Salesforce.
The announcement will be a welcome piece of good news for Equinix after its long-term CEO Steve Smith abruptly resigned in January following 'poor judgement' in an employee matter.
Tags:
business
Cloud
Data Centre
Equinix
news
U.S.
---