The Stack Archive
Feature
Why the data centre talent shortage could be doomed
Thu 8 Feb 2018 | Dr Terri Simpkin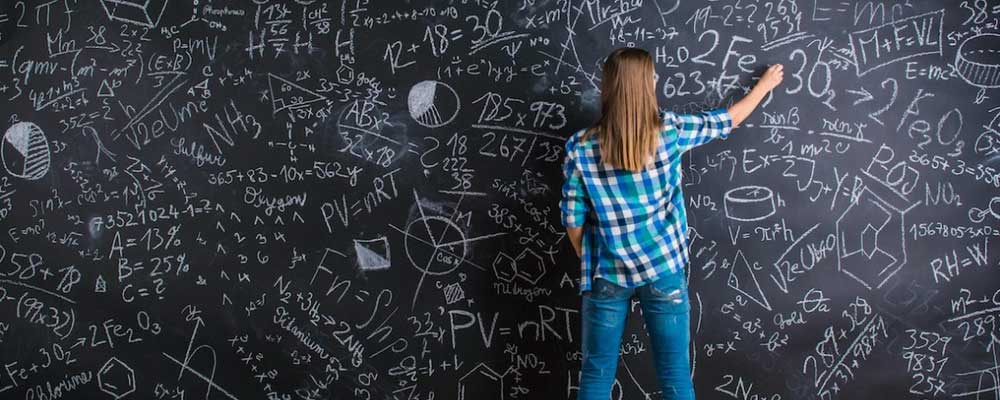 With just under six weeks to the tenth edition of Data Centre World, Dr Terri Simpkin, Higher and Further Education Principal at CNet Training, speaks to The Stack about why she will be speaking on the current lack of diversity in the data centre sector
The business case for diversity has been made quite clear over the last decade or so. There is a raft of evidence that indicates that a diverse workforce delivers better business results. It is also critical if a broad range of business imperatives such as innovative thinking, customer orientation and workforce effectiveness are to add competitive value to an organisation.
Particularly in a dynamic, highly competitive and tech-driven sector like this one, diverse workforce populations are a strategic imperative. As the sector matures and continues to experience high growth, responsiveness and relevance in organisations will be at risk if the value that diversity brings is not leveraged.
Remember too, we're not just talking about gender issues here; we're talking about cultural and social diversity as well.
A lack of diversity leads to stagnation and limited innovation
Look at the audience at most data centre events and it's largely white, middle class and male. With no intention of discrediting those characteristics at all, our labour markets are global, multicultural, gender diverse and more socially expansive. We may be missing valuable opportunities to tap into greater competencies, knowledge, experiences and ideas.
Going into a period of business convergence and global social and economic uncertainty, the smartest thing a data centre organisation can do now, is to draw on the value that a diverse workforce can bring. This will, however, require a change to mind-sets and behavioural change at a managerial and leadership level.
Processes and normative workplace structures such as recruitment and selection, management development and succession planning have to be re-envisioned as well. This is not just about diversity in the rank and file; it's across the board and I think the sector is on its way with that, but like most sectors, it's got a way to go yet.
Dangers ahead?
Talent shortages are doomed to be a wicked, irresolvable problem
There are a number of pressing issues. Firstly, the ready labour pool is already puddle-deep. The sector is competing for talented and capable people against a range of well-established readily identifiable sectors such as manufacturing, construction, energy and the list goes on.  Those sectors have had decades of hard lobbying to create an employer brand that attracts the brightest and best and still they're struggling to fill roles. This means that the data centre sector is pretty low down on the list of 'dream jobs' for school leavers, graduates and skilled career changers.
Secondly, where labour is difficult to come by, growth in remuneration can outstrip the value brought to organisations. Just to fill roles, organisations may pay over the odds just to fill a gap. This, of course, skews remuneration profiles and eats into overall organisation margin. Bidding wars, labour turnover and organisational disruption follows. It's not good for the sector overall to have rabid remuneration competition and it's not good for profitability.
Thirdly, a lack of diversity leads to stagnation and limited innovation; not only in technical development but in business structures and organisational development. If everyone is thinking and behaving along cultural party lines it keeps new blood out and new ideas are not investigated and exploited.
Finally, structural issues such as an aging workforce demographic and a lack of women in succession pipelines mean that talent shortages are doomed to be a wicked, irresolvable problem.
Tackling the issue
There are innumerable initiatives in communities across the globe examining this. In terms of the pipeline of talent, there is a raft of organisations such as Girls Who Code, STEMettes and Women's Engineering Society who are doing great work in looking at the gender issue.
The University Technical Colleges (UTCs) are broadening out technical education with a focus on bridging the technical/academic study divide. Apprenticeships are expanding opportunities for socially diverse candidates to get into technical occupations.
Education providers such as CNet Training partner with educators and other organisations to offer scholarships to their data centre technical courses to expand opportunities for people who may not otherwise have been able to train in this sector.
STEM Learning is working with schools across the country to get industry to engage with schools and reinvigorate an interest in technical learning and occupations. In short, there is more going on in STEM to broaden the opportunities for diverse communities to get into science, engineering, IT and other technical occupations generally but sadly, there is no visible groundswell of interaction with the data centre sector.
I think we, as a sector, can do more to leverage the work that is being done on the back of a good decade of activity to generate a more diverse workforce. We need to get smart about a consolidated approach to selling the sector globally as an industry of choice, then seek to funnel through into specific occupations then into our organisations. We don't need to reinvent the wheel.
Inspiring interest
The only way a major shift in the diversity profile of the sector is going to be delivered is through cultural change
One of the most urgent factors is the need for a consolidated approach to developing our visibility as a challenging, cutting edge, globally relevant sector that is going places. The legacy of being a 'dark sector' is doing us few favours and a piecemeal approach to raising the profile is keeping us behind other sectors who are more adept at selling their opportunities for both new entrants to the workforce and career changers.
The prospects of getting bright, capable talent into our sector are there for the taking if organisations can mobilise their efforts for more traction with the message. We can't leave this to others to do on our behalf.
We, as a sector, need to get involved. Buddy up with organisations like STEM Learning or the Royal Engineering Society to raise profile and initiate high profile activities remembering that school age children and school leavers already have made their career decisions – and it's unlikely that working in a data centre is one of them. Raise profile with parents and social groups in a consolidated way through UTC events for example. There's much, much more that we could be doing but it needs to be coordinated, funded, long term and evidence based.
Reskilling and training
The only way a major shift in the diversity profile of the sector is going to be delivered is through cultural change. Training, reskilling and poaching from other sectors and the like is an important tactical response and should not be discounted but a more strategic level suite of initiatives needs to be developed and implemented.  So too, let's not forget that training and reskilling inside the sector is a good way of developing new ideas in regard to organisational and human resources development through a continuous improvement to leadership practices and principles.
Rethinking structures like recruitment and selection to manage out implicit bias can be undertaken and succession planning that encourages development of non-traditional applicants for future roles has been successful in other industries. Growing our own through apprenticeships and graduate development programmes have worked a treat in other sectors but are not widely exploited in ours.
Most importantly, however, I think making the sector full of employers of choice because they're progressive thinkers and support the value of diversity is key.
---
Dr Terri Simpkin will be speaking at the forthcoming Data Centre World, London, which takes place on 21st and 22nd March 2018 at London's ExCeL Centre. To hear from Terri and other data centre experts from around the world, register today for your FREE ticket.
Experts featured:
Tags:
Data Centre
feature
skills
---