The Stack Archive
Why 2017 will see greater demand for agile thinking
Thu 5 Jan 2017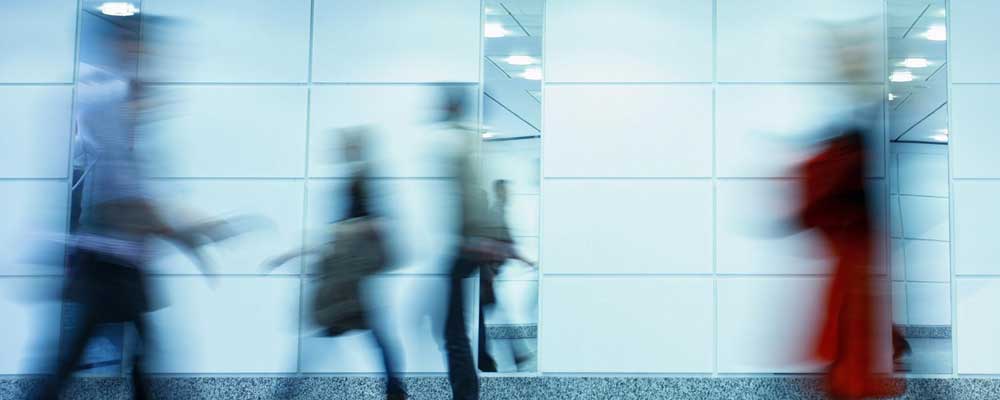 Patrick Hubbard and Destiny Bertucci, head geeks at SolarWinds, take stock from 2016 and look forward to the new year ahead…
As Patrick Hubbard and Destiny Bertucci, head geeks at Solarwinds both agree, what can always be said in this industry is that the last year was more challenging than the one before. What we have seen during the course of 2016 is an increase in complexity with regard to a number of facets within our profession, including security, hybrid environments and IT roles in terms of individuals and departments as a whole.
Turn security on its head
'The past year has seen a huge shift towards the use of the cloud for storing data, and with that has developed a change in the way people view data,' said Patrick. 'Ordinarily one would assume that the surge in data breaches in 2016 would force an organisation's hand to weigh the implications of potential data loss against the expense of hiring security experts. However, businesses seem to have put a price on how much they are willing to lose, rather than what it costs to prevent data loss entirely and this approach needs to change.'
Destiny feels that the problem often starts at the beginning: 'We tend to put security last during the design and build phase, we'll focus on things like power, cooling and network monitoring first but we need to turn this on its head, put security at the top of that list and watch how it will change everything.' There will be financial implications of doing this, however the consequences of not prioritising security could be far superior.
Find agility through DevOps
Where 2016 saw a huge growth in the use of the cloud, Patrick and Destiny believe that 2017 will see a boom in the DevOps culture, with businesses considering an agile approach in order to improve their service offering. Under this model, teams within a business are no longer siloed, creating a more harmonious workforce with a larger skillset that provides more deployment and continuous delivery. Patrick explained: 'It creates a culture and mindset geared toward software development, where development and operations teams collaborate on taking the intelligence of how an application runs to inform and improve how the application is being built.'
This approach will largely benefit small and medium-sized companies throughout the year ahead, who are looking for a slicker approach to the way they handle their business and what they can offer their customers.
Breaking down the silos will result in different areas of the company working more fluidly across traditional departments and allowing more engagement of staff within the business
This culture also fosters the idea of breaking down work into units that are easy to accomplish, further aiding the fast approach to delivery but also enabling the detection and correction of problems when they occur, without disrupting other services. The analogy Patrick likes to use to explain the concept is a 'two pizza team' – the ability to feed your whole team on two pizzas. If that's not enough, your team is too big. The ultimate goal being to simplify the processes and procedures so that you never have more work than you can cope with.
With DevOps, small and medium-sized businesses will be able to provide the flexibility of the cloud while still remaining responsive.
Changing the perception of the IT team
The agile culture that DevOps brings will be mirrored through to the roles individuals play within businesses. Breaking down the silos will result in different areas of the company working more fluidly across traditional departments and allowing more engagement of staff within the business.
Patrick and Destiny feel that with some forethought, this can lead to a large shift in the way IT teams within businesses are placed, bringing them more to the forefront and in line the with a company's overall goals and targets.
'Help business managers stay ahead by providing detailed reports every quarter,' suggests Patrick, 'Advance forecasting will be appreciated because no one likes nasty surprises! This will also allow better planning for the business as a whole so be proactive and create useful spreadsheets.'
This approach will help to optimise the brand, IT will be transformed into an activator for business, rather than a team who deliver 'stuff' that no one else really understands. In this way the IT team will be helping to gauge some importance within the team, becoming more involved in this more fluid culture, with better communication, collaboration and ultimately creating increased job satisfaction overall – a win-win for the business and its staff!
As always, the past year has brought with it plenty of change and developments within the IT industry, with much that we can learn from in order to go forward into 2017 with a fresh perspective. It is impossible to plan for all eventualities, but by looking back and educating ourselves on what has happened we can hopefully take that knowledge forward and foster better practices that allow our businesses to flourish in the coming year.
[DCM-footer]
Tags:
agility
Data Centre
DevOps
feature
---