The Stack Archive
News Article
OpenStack broadening focus to 'open infrastructure'
Tue 13 Nov 2018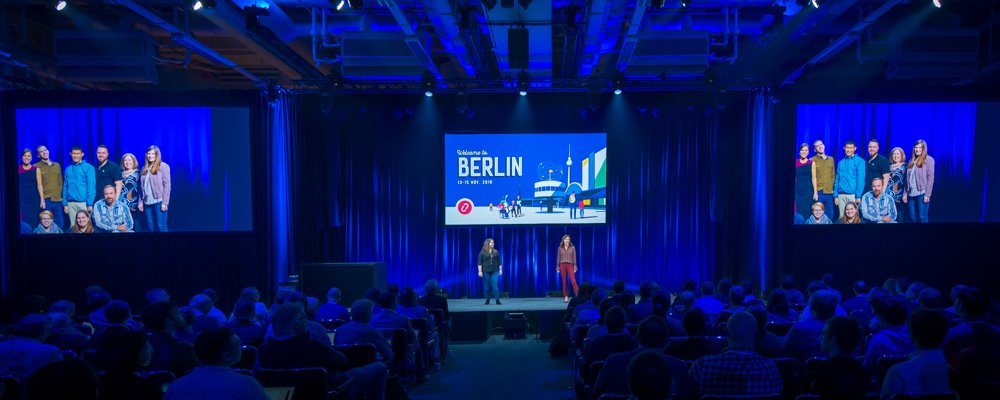 BERLIN – Open source cloud efforts are at full steam and on the lips of the tech community and media outlets around the world. Although garnering less mainstream attention in recent months, one of the first kids on the block – the OpenStack project – is still quietly getting on with business, pushing forward new developments and powering increasing numbers of large cloud platforms for big-name firms.
At its OpenStack Summit in Berlin, running from 13-15 Nov, the OpenStack Foundation announced this year's summit would technically be the last – at least under its current guise.
Going forwards, OpenStack Summit is rebranding as the Open Infrastructure Summit, a smart move given the open-source cloud landscape has somewhat outgrown its original cloud project, and OpenStack's recent rollout of new open source pilot projects.
The seismic growth of open source cloud efforts cannot be understated, as businesses increasingly wise up to the benefits offered in terms of business model flexibility, vendor lock-in projection, and an ability to work across multiple environments.
To give a flavour of the upwards trend, Jonathan Bryce, OpenStack's executive director, took to the stage to reveal some eye-catching figures.
According to research recently conducted by OpenStack, 81 percent of companies believe open source 'is or will be a critical piece of their infrastructure'.
Explaining OpenStack's broadening focus, Bryce said that to harness the full benefits of open source, users need to deploy it all the way up their stack into their infrastructure:
"If you're not running open source all the way up the stack into your infrastructure, then you're negating the benefits of open source. That's why Open Infrastructure matters.
Open infrastructure is IT infrastructure built with an integrated mix of open source components. It gives you flexibility, innovation, interoperability and the collective knowledge of the community at the foundational level of your IT systems."
The direction of OpenStack's open-source infrastructure agenda is fairly clear with four new host pilot projects – Kata Containers, Zulu, Airship, and StarlingX – all in motion.
Despite the name change implying a shift in focus away from its own projects, OpenStack still boasts a host of users around the world and remains one of the largest open-source projects in the world – not least in China where four out of five private cloud vendors are OpenStack-based. The foundation has over 100,000 vendors, and claims its membership is growing 33% year-on-year.
Bryce also revealed that the latest version of OpenStack's core platform – OpenStack Rocky – is being updated at a rate of 182 changes per day. In the past 12 months there have been 70,000 changes across all its platforms. To put that into context only Linux and Chromium experience higher-levels of activity in the open-source space.
Mohammed Naser, OpenStack Technical Committee vice chair, took to the stage to emphasise OpenStack's evolution from its early VM and data centre focus.
The new OpenStack magnum project, for instance, is taking full advantage of the Kubernetes craze, by allowing users to deploy Kubernetes clusters seamlessly on top of OpenStack.
According to the 2018 OpenStack User Survey Report, released today, Kubernetes adoption is fuelling a growing number of OpenStack bare metal clouds.
Tags:
Germany
news
open source
OpenStack
---