The Stack Archive
Is multi-dimensional network convergence the future of 5G – and the death of new infrastructure?
Wed 14 Dec 2016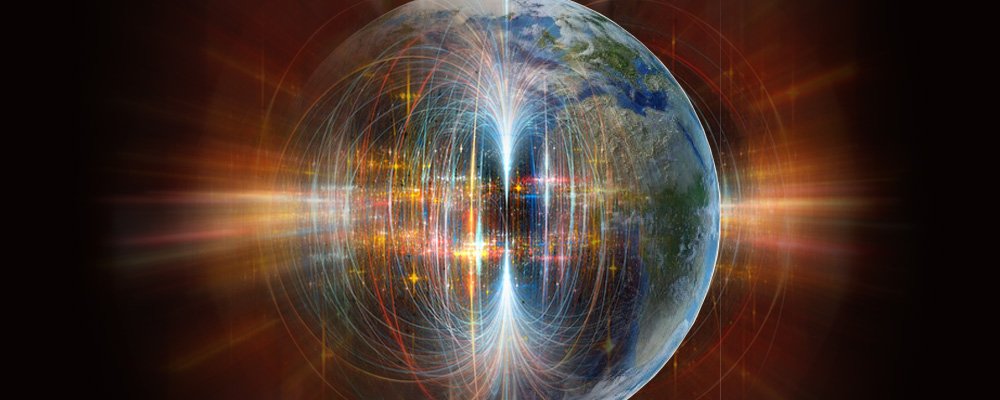 If convergence is the key to 5G, how can it be achieved under current market models..?
Opinion As I write, the National Infrastructure Commission is lamenting Britain's laggard place in 4G connectivity, at the same time that the UK government is increasingly depending on the Shoreditch set to re-cement the country's viability as a global financial services provider in a FinTech-driven future; a connectivity-driven future on which our leaders' similar hopes of vanguard placement in autonomous systems and AI depends.
But who will commit to the massive investment which opens up the road away from austerity, when the public sector either has to hope that banks will persuade the chary private sector to pitch in – or else plans to enforce private sector contribution to public connectivity frameworks?
The patchwork network
In an era of almost unprecedented retrenchment, any solution that offers a 'make do and mend' approach to connecting the world is currently of great interest. IP RAN and Cloud RAN are two of the technologies promising advanced low-cost infrastructure solutions in regions where both geography and economy are set hard against the prospect of actually laying some new high-bandwidth pipe.
Luckily for radio enthusiasts, it's very much in the interests of the biggest global tech giants to forge new ground in this area. Facebook recently announced promising developments in its experiments in radio wave mesh connectivity, whilst Google's Project Loon – which seeks to provide balloon-based networks in otherwise unconquerable network deserts – continues apace, despite IP challenges and concerns about environmental implications.
But these are ramshackle, speculative Heath-Robinson solutions attempting to join up more luxurious network stretches – a state of affairs that pretty much guarantees the continued 19thC model of urban concentration, well into the 22nd century.
The economics set against NaaS
Fujitsu is credited with coining Network as a Service (NaaS) in 2007 with the initial offering of its FENICS service, which promised to genericise access throughout and across individual carriers' networks. In reality, though the product still exists, it has largely retreated to the LAN space, and the grander central vision remains as Quixotic in business terms as Netflix's transparent hopes to eliminate the entire industry of regional licensing and become the de facto highway for entertainment media.
In a hypothetical NaaS-driven world, information seems likely to speed through the visionary network channels of well-heeled corporate tech charities such as Facebook and Google – only to hit a hard toll-booth at the next private network node, and the 5-6 rival nodes directly after it.
Making the multi-dimensional converged network a reality
However, let us assume that the government and private sector (currently as allergic to 'big government' solutions as 'communist' infrastructure projects) might actually concede to massive network convergence – at least in exchange for the ability to later divide up other properties which would develop around it. Could it even be practically achieved?
A new paper from Marco Ruffini at The Institute of Electrical and Electronics Engineers (IEEE) suggests that it could be – and centres on the tantalising prospect of effective 5G coverage being achieved in a carrier-neutral economy and business environment.
According to Ruffini 'The fragmented network view that is widespread in current networks will not stand the challenge posed by next generations of users.' Instead, he suggests that '[a] new vision is required'.
The paper presents a novel approach to multi-dimensional network convergence in the service of future 5G technologies and criticises the prevalent view of the wireless domain as a mere client of the optical domain.
Standardisation and regulatory oversight are currently shielding the market from the apparently terrifying final prospect of genuine, government-directed multi-dimensional network convergence
It also notes Europe's almost-rhapsodic vision of how 5G implementation could transform society and economy and suggests that the stakes are high enough to consider taking SDN to a more global and consumer-facing phase of its evolution.
'[Open] access,' Ruffini writes, 'at least of the active network infrastructure, is required in order to share infrastructure costs and open up the market to better competition.'
He further acknowledges that the polymorphic design principles behind a massively converged network infrastructure would require a special and dedicated effort to 'focus on new business and network ownership models that will have to emerge to make the integration of all the various components profitable for the market players.'
It's with some apparent timidity that the paper proffers the history of Local Loop Unbundling (LLU) as a part-precedent for massive network convergence, even in its new virtual state (VULA), observing that although this has given service providers more ability to differentiate their offerings, it still leaves them at the mercy of the infrastructure provider (who, at this level, would have to be a governmental or even multi-governmental entity) in terms of fault monitoring and performance evaluation.
The standards preceding the action
Standardisation and regulatory oversight are currently shielding the market from the apparently terrifying final prospect of genuine, government-directed multi-dimensional network convergence. Since the network technologies in question are still in a relatively larval state, and the prospects ahead are so enticing for the private sector, abrasion has been minimal, so far.
The ITU Radiocommunication Sector (ITU-R) has done most to push forward standards in terms of 5G via its International Mobile Telecommunication IMT-2020 initiative, and is anticipating technologies such as Licensed-Assisted Access (LAA), which would permit usage of both unlicensed and licensed radio spectrum, and also Full-Dimension Multiple Input Multiple Output (FD-MIMO) systems, with arrays peaking at 64 antennae.
ITU-R is also concentrating on autonomous and semi-autonomous sectors such as Vehicle-To-Pedestrian (V2P) and Vehicle To Infrastructure/Network use cases -with an emphasis on latency and resilience issues, crucial to the development of this sector.
The IEEE's own working group on 802.11 is also developing MIMO-driven advances, including Orthogonal Frequency Division Multiplexing (OFDM) and work in frequency bands in the 2-6 GHz range. Additionally, it is overseeing work on NG60, whose line-of-sight 60 GHz requirements is aimed at replacing cables, enabling short-distance communications and facilitating wireless backhaul.
Perhaps most relevant in the regulatory and standards sphere in 5G is the work of the European Telecommunications Standards Institute (ETSI), whose concentration on Network Function Virtualisation (NFV) rounds on the central hope for network convergence and NaaS.
The post-standard political prospect for the multi-dimensional converged network
The limits of potential multi-dimensional convergence seem to be as much defined by national borders as the separate interests of companies and institutions inside them. Ironically the one geographical economic market that would most benefit from genericising network traffic into a raw and exploitable commodity – the United States– has never been more ideologically opposed than now to the level of government officiation and inter-business cooperation that would be required to make it happen.
At the same time, the European Community's general will towards the idea seems hindered by both a diminishing mandate and the extraordinary economic and political hurdles necessary for a practical implementation of the idea to cross all the borders within its scope.
As a technical challenge in prospect, it may fall to China– whose predictably limited number of telcos have invested more than all Western European carriers combined ($25 billion) in network infrastructure – to see if such a radically communist approach could ignite new commercial possibilities, and fully exploit the benefits of 5G.
Tags:
China
feature
infrastructure
SDN
U.S.
UK
---