The Stack Archive
Disability rights group sues Uber over lack of wheelchair-accessible rides
Fri 14 Oct 2016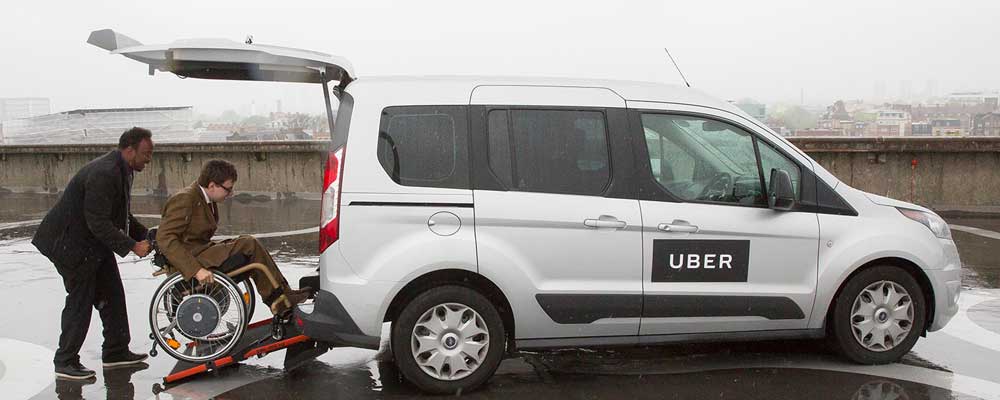 A disability rights group from Chicago is suing ride-hailing company Uber for violating wheelchair accessibility regulations.
The federal lawsuit, filed by Access Living of Metropolitan Chicago and a group of individual plaintiffs associated with the group, alleges that Uber fails to provide sufficient wheelchair access across its fleet. The group is seeking to push Uber to comply with the Americans with Disabilities Act (ADA).
While Uber does operate a selection of wheelchair-accessible vehicles in the area and promotes an ongoing commitment to military veterans, the court documents claim that the service for people who require wheelchair access 'ranges from token to non-existent.'
'That position threatens a return to the isolation and segregation that the disability rights movement has fought to overcome,' the suit papers continue.
According to the case, between September 2011, when it began operating in Chicago, and August 2015, Uber only provided 14 trips to users requiring wheelchair-accessible rides. These orders were largely facilitated by Uber connecting riders to local taxi services with wheelchair access.
In response to the suit, a statement from Uber read: 'We take this issue seriously and are committed to increasing mobility and freedom for all riders and drivers, including those members of our communities who are disabled.'
Earlier this year, Uber launched UberWAV in Chicago and other U.S. cities to offer riders the option to choose vehicles with wheelchair ramps or lifts. The company has also introduced UberASSIST designed for senior riders and those requiring assistance while travelling in an Uber vehicle.
A recent ordinance in Chicago now stipulates that taxi companies operating more than 20 vehicles must maintain at least 5% of their fleet as accessible cabs. The city will also provide incentives for operators to offer wheelchair access.
The tech giant has faced similar suits elsewhere in the U.S. over recent months. In May, activists for the blind in San Francisco reached a settlement with Uber to ensure that drivers understand their legal obligations when transporting low vision riders and guide animals. In such cases, Uber has not accepted any liability arguing that it is a technology firm and not a transportation company, and therefore not subject to the ADA.
Tags:
legal
news
taxi-app
Uber
US
---