News Hub
Microsoft trumps Amazon to become "most popular" cloud services supplier
Written by James Orme Wed 8 Jan 2020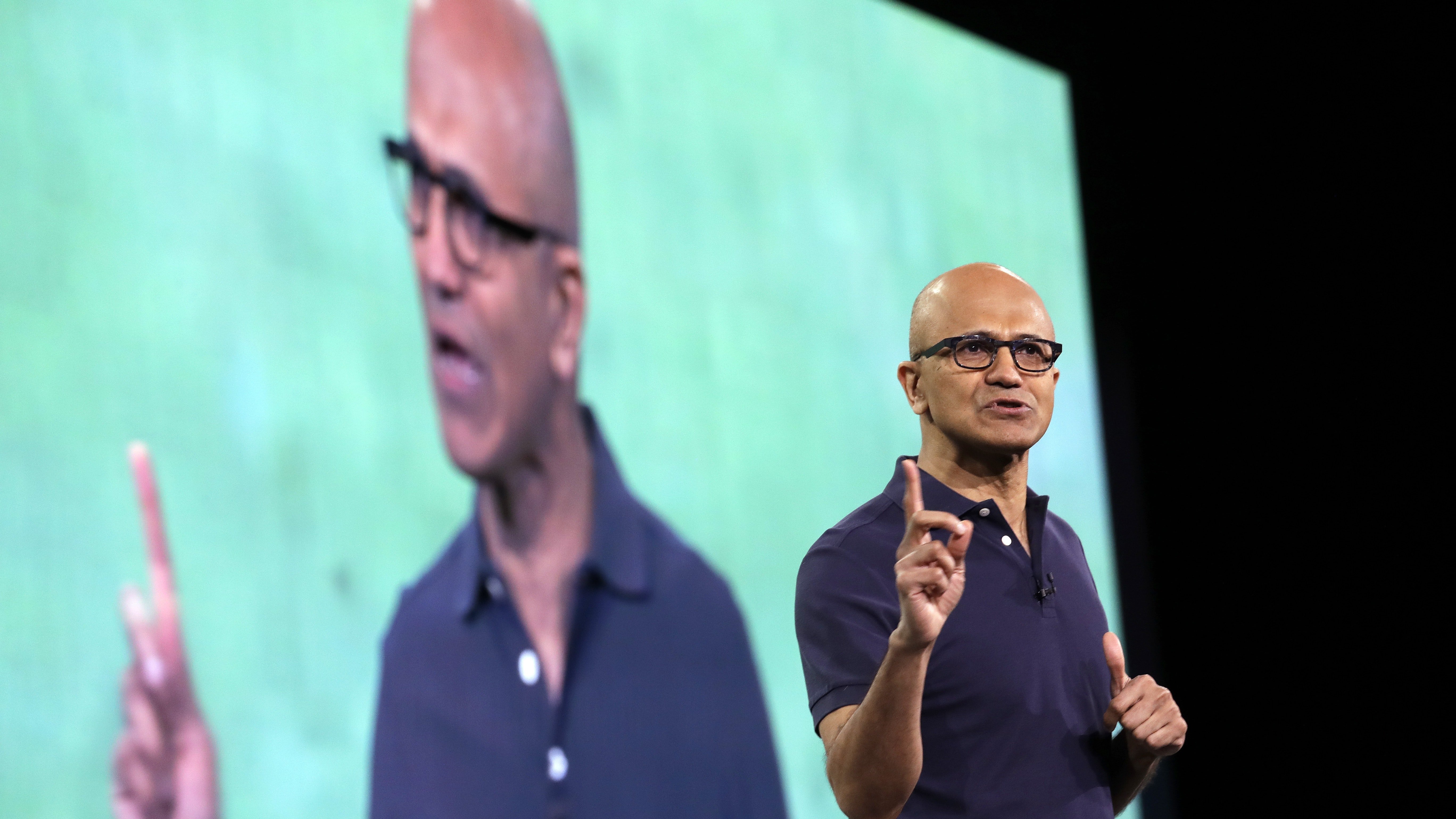 Amazon still leads market in terms of overall revenue
Microsoft has overtaken rival Amazon to become the world's most popular cloud services supplier, in another sign that Satya Nadella is poised to win the next stage of the cloud war long-dominated by Amazon's AWS.
According to Goldman Sachs' latest biannual survey of IT spending at large companies, first reported by CNBC, Microsoft has "demonstrated continued momentum" in IaaS (infrastructure-as-a-service) and PaaS (platform-as-a-service), placing the tech giant's cloud arm, Azure, ahead of AWS in terms of workload volume in the two cloud deployment areas.
By 2023, Goldman Sachs predicts large companies will be using Azure more than any other cloud service supplier. By comparison, the financial giant expects Google's appeal to dwindle during the same period. The Alphabet subsidiary's cloud initiative, Google Cloud Platform, currently sits in 3rd in terms of popularity and spending.
"Respondents expect today's top vendors to continue to dominate the rankings in three years. Microsoft remains the clear leader, with 22% of the votes today and in three years respectively," Goldman analysts wrote.
Even though Azure is getting more usage than other cloud platforms, Amazon still pockets the most revenue from its cloud business – reporting $9 billion in revenue last quarter. Microsoft hasn't revealed how much Azure contributed to its revenue in Q4 although analysts estimate the share approximated $4.33 billion.
That gap could shrink over the next three years if Microsoft wins the business of companies yet to make the switch to public cloud. Around 23 percent of IT workloads are now on the public cloud, a number that will reach 43 percent in three years.
In November, Microsoft unexpectedly trumped Amazon to win the US government's $10 Billion JEDI contract to migrate the Pentagon's IT infrastructure to the cloud. Amazon has since filed a lawsuit against the decision, citing foul play.
Written by James Orme Wed 8 Jan 2020
Tags:
Amazon
AWS
market
Microsoft
---
---