News Hub
Data centre providers pledge to plant 1000 orchards to support the bees
Written by Nicole Cappella Fri 18 Jun 2021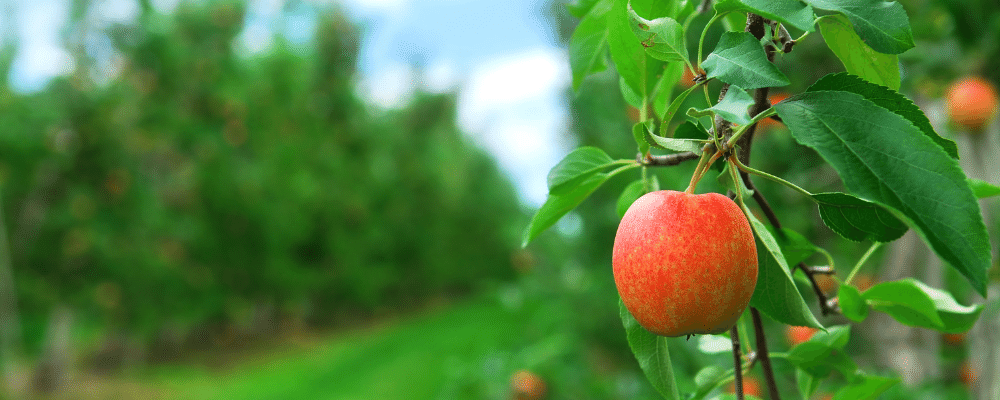 50 businesses members of Host in Ireland have promised to plant 1000 orchards across the country to support the organisation's 'DCs for Bees' initiative.
Host in Ireland is a strategic group created in 2014 to increase awareness of Ireland as a location for hosting digital assets and supporting Irish companies that operate data centres internationally.
The 'DCs for Bees' initiative was created by Host in Ireland to connect data centre providers and industry leaders, in a combined, targeted effort to save Ireland's bee population. According to DCs for Bees, one-third of Ireland's bee population, comprised of 90 distinct species of bee, is facing extinction. At the current rate of decline, 90% of the country's bumblebee population will be gone by 2050 – upsetting the delicate balance of nature.
Host in Ireland has organized 50 companies among its members and supporters, who have pledged to plant 1000 orchards this year, during the 2021-2022 planting season. Orchards in the Community has become a key focus of the group, as orchards are a source of water, food, and shelter for endangered bees. Bees are also great for orchards, as efficient and effective pollinators that improve the functioning and yields of fruit trees.
Each company participating in the Orchards in the Community initiative can decide on the right location to plant their trees. Some intend to use the land on data centre campuses to provide a place for employees to gather, and make them part of the bee-saving strategy. Others have acquired space that will be accessible to the public at large, providing a beautiful, bio-diverse and bee-supportive area for the local community.
Garry Connolly, the founder of Host in Ireland, said, "Success through collaboration has always been front and centre in who and what Host in Ireland stands for."
"DCs for Bees has been created to raise awareness and take action to reverse the dramatic decline in Ireland's pollinators. 'Orchards in the Community' gives our partners yet another opportunity to collaborate within their local communities and actively assist in the reverse of the decline of Ireland's pollinators."
For example, Eversheds Sutherlands, a global law firm headquartered in the UK has donated 40 orchards to Barretstown children's charity. The orchards will be used to support Barretstown in providing specially designed programs for children and families affected by serious illness.
"Our goal at Barretstown is to provide our families with a chance to unwind, destress and enjoy quality family time together in a fun, safe and relaxing environment," said Tim O'Dea, director of development at Barretstown. "The orchards will provide a wealth of activities for our campers to enjoy as they connect with nature and learn more about the life cycle of pollinators and their environments. We are excited to plant the trees and grateful to our good friends and long-standing supporters, Eversheds, for their generous donation."
Written by Nicole Cappella Fri 18 Jun 2021
Tags:
collaboration
environmentally friendly
---