Features Hub
Opinion
The increasing demand for High-Performance Computing
Fri 5 Mar 2021 | Neville Louzado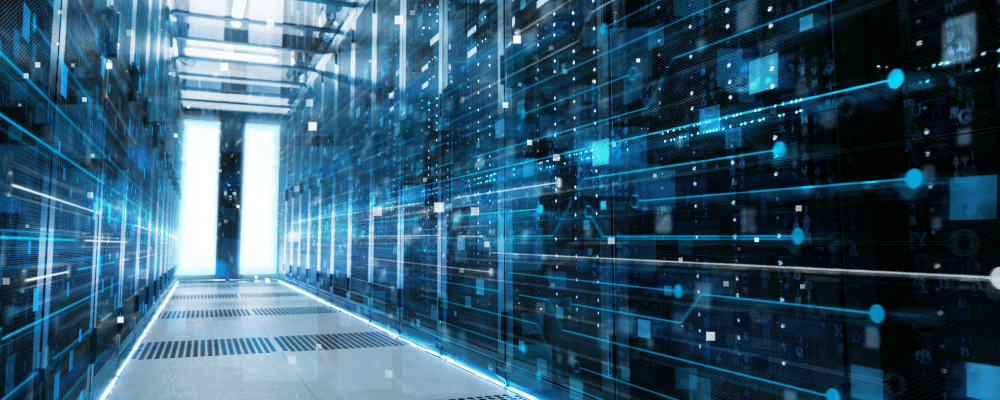 The factors driving HPC demand and the businesses leveraging its power
Picture a team of automotive engineers on the factory floor. They're trying to calculate how air might travel across the hood of a newly designed model, factoring in everything from fuel efficiency and wind resistance to passenger comfort and noise displacement.
Calculating these dynamics quickly and efficiently requires billions of small equations to be solved as a part of a broadscale simulation, and it's one of the reasons high-performance computing (HPC) or 'supercomputing' has gone mainstream in recent years. 
Applications
Today, HPC is applied in just about every industry you can imagine, from manufacturing and biotechnology, right through to nuclear physics and the discovery of gas and oil. In fact, one of the world's most powerful supercomputers used for commercial research belongs to oil and gas giants, BP.
Anybody interested in HPC will have noticed its surge in popularity in recent years. It's being more widely used, and more broadly written about, than ever before. A recent report found that the global HPC market is expected to continue growing from $37 billion in 2020 to $49.4 billion by 2025. That's a compound annual growth rate of 5.5%.
But what's driving this demand, and how are businesses benefiting from HPC? 
Driving Demand
We're used to technology moving at a rapid pace, but that pace has quickened to unimaginable levels in recent years.
The internet of things (IoT) means that everything is connected, turning every device into a data point that can be tracked and translated into insight and learning. We've become obsessed with automation and artificial intelligence, conjuring new ways to make our professional and personal lives more efficient. We're also tackling things like climate change head-on, building new regulatory requirements around sustainability and consumption that give engineers increasingly more complex problems to deal with.
Put simply, the more we evolve our technological capabilities, the more complex and numerous the calculations become.
There comes a point where our designs on processing and automation exceed what's realistically possible with the current generation of hardware, and that's what ultimately gives way to supercomputing. Because our pace of change is increasing exponentially, with tools like machine learning and AI evolving at an unprecedented pace, so does our need to carry out multitudes of complex calculations. 
To put that pace of change into perspective, let's look at the past couple of decades. At the turn of the millennium, the most powerful supercomputer had a peak performance of 3.2 teraflops. Today, that figure stands 228 times greater at 187.7 teraflops.  It's a staggering increase, and it's about more than raw processing power. The current generation of HPC also needs to have the memory on hand to cope with multiple data-intensive workloads. 
HPC-as-a-Service
Today, Fortune 1000 companies in just about every industry employ HPC as a service.
The aerospace industry runs complex simulations around wing aerodynamics. Manufacturers of all shades run complex simulations to support the testing of new products before they enter large scale development. Fintech firms run highly complex risk analyses and create models to help them spot fraud. In genomics, HPC is used to sequence DNA and run protein analyses. The oil and gas sector lean heavily on HPC to perform special analyses and test reservoir models in order to locate resources. The list is practically endless…
But it isn't just manufacturing and industry 4.0 that's responsible for the boom in HPC. It's your everyday business that's started to embrace automation and AI now tapping into HPC-as-a-service that's truly driving the demand.
Take a service industry like retail for instance. A decade or two ago, customer data was a small, manageable packet of information that might be logged in a spreadsheet or fed into a customer management platform to improve the customer experience. Today, however, there is so much data to be harvested from each individual customer, at every single touchpoint of their buying journey, that with the help of HPC, large retailers could create entire predictive forecast models that would transform their approach to making decisions.  
So the reason for the HPC boom therefore lies in its accessibility. It's gone from fringe to mainstream, and medium-sized businesses are able to benefit from the speed, flexibility and scalability that comes with on-demand computing power that, just a few short years ago, may have seemed out of reach.
The remaining issue lies around HPC's notoriously high running costs, but as it shifts to mainstream, cost-effective solutions are starting to emerge.
Experts featured:
Tags:
hpc
---