Features Hub
Comment
The state of 5G in the UK
Thu 6 Jul 2023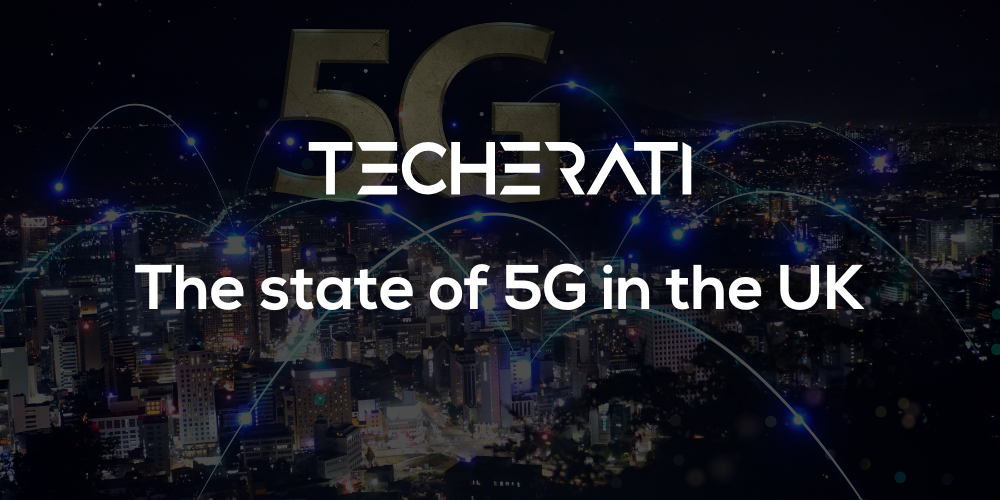 The UK Government launched an ambitious plan to achieve standalone 5G connectivity to all populated areas by 2030, backed by a major new investment package. 
Announced on April 11th by Technology Secretary Michelle Donelan, the total investment is close to £150 million.
5G availability in the UK
Currently, 77% of the UK population has access to basic 5G services. But the aim to deliver standalone 5G connectivity that is not reliant on 4G requires a significant upgrade of current infrastructure.
The UK Wireless Infrastructure Strategy states that up to £100 million ($127.1 million) will be spent on research activities to ensure the UK is at the forefront of technological innovation. The majority of this funding will actually be targeted at 6G research.
"We want to ensure that 6G is developed to meet the needs of people and businesses right across the UK and bolster our international competitiveness throughout the economy," said Donelan.
A total of £40 million ($50.8 million) is being used to establish a 5G innovation fund to boost both investment and adoption of advanced technologies.
The remaining £8 million ($10.1 million) will go towards connecting up to 35,000 homes and businesses to high-speed broadband connections. 
The Government is working with satellite broadband service Starlink and their competitor OneWeb on projects to connect these remote locations with reliable connectivity.
"This package of measures turbocharges our progress towards becoming a science and tech superpower with a substantial initial investment in the future of telecoms," added Donelan.
The potential benefits of 5G connectivity
At its core, the National Cyber Security Centre (NCSC) explains that 5G implements technology that is more advanced than current mobile networks, potentially altering the way society interacts with critical services.
By adopting 5G, the NCSC said the UK can compete in an increasingly connected global marketplace, by allowing industry to automate and optimise processes they can't do today.
With the transfer speed being more than 10 ten times faster than 4G, 5G connectivity offers greater reliability, lower latency and the increased ability to connect more devices to the network.
According to the Government strategy, widespread adoption of 5G could see £159 billion ($202 billion) in productivity benefits by 2035 with improvements to factories and traffic flows as leading examples.
In healthcare, it is estimated that 5G technology could help the National Health Service (NHS) save nearly £1 billion ($1.2 billion) per year, which is equivalent to15,400 new full-time nursing positions.
Smart factories, or digitised manufacturing facilities that use connected devices, can also benefit from 5G. However, these could require higher quality connectivity than is likely to be deployed in national public networks.
That said, the Government has met its target in supplying basic 5G connectivity for the majority of the population five years earlier than planned.
Possible roadblocks in the 5G roadmap
According to the International Trade Administration, the UK's mobile operators will repurpose some of their existing spectrum for 5G use. Given the speed and capacity requirements of 5G, they also need more spectrum.
Currently, there is an uncertain demand for 5G. Respondents to the Call for Evidence relating to the UK's strategy highlighted the need for coverage data to accurately real-world consumer experiences.
As part of Recommendation 7 of the strategy, the National Infrastructure Commission even found that Ofcom's current reporting on 4G coverage did not correspond with actual experiences of UK users.
Factors that can affect the accuracy of computer-modelled data include local geographical factors, network capacity, and signal interference.
"Ofcom and the government should consider real world user experience data, alongside prediction models, to improve the understanding of how people experience mobile connectivity in different places and identify any significant patterns that need to be addressed," said the National Infrastructure Commission.
In response, the Government has urged mobile network and public sector organisations to increase the accuracy of its coverage reporting by using appropriate crowd-sourced data. Reporting on standalone 5G coverage, as it is deployed, is also encouraged.
The Government Office for Science's Wireless 2030 report highlighted that public support and service provider engagement are just as vital to shaping future demand as providing infrastructure. Yet according to a Vodafone study of 2,000 UK adults, it was revealed that just over half are optimistic about the positive influence 5G can have on their daily lives.
As for 5G rollout, it is expected to be deployed in urban areas where commercial demand is more likely. 
Is the UK doing enough to enable 5G?
Setting ambitious targets to achieve full 5G connectivity will be beneficial to businesses and individuals who urgently need this infrastructure. But as most mobile operators in the UK currently utilise 5G services that are not standalone, the transition will not be simple.
The UK Government's strategy expresses that maintaining and upgrading current networks comes at a high cost, aggravated by global inflation and falling revenues. 
Large investments will be needed to accomplish this aim, with governments in other countries in Europe and the United States spending billions to enhance current 5G connectivity.
While the £150 million fund in the UK will go some way to support the sector, more private and public investment may be needed before 5G will become ubiquitous.
The future of 5G connectivity
According to estimates made by the McKinsey Global Institute in 2020, 5G deployments are expected to cover 25% of the global population and cost between £550.4 billion ($700 billion) and £707.7 billion ($900 billion). 
If 5G use cases are deployed in mobility, healthcare, manufacturing and retail, the global GDP could also increase by up to $2 trillion.
Coverage is likely to be higher in countries who have been at the forefront of the development of 5G. High-band coverage could reach up to 55% of the populations in countries such as the US, China, South Korea and Japan.
In spite of the promise of a more connected world, discrepancies could persist.
In another report by McKinsey, coverage rates might exceed 90% in most of the world, but trailing countries with less advanced infrastructure or financial prosperity may only reach around 60% coverage.
As the world navigates the 5G transition, the challenge of ensuring that no nation is left digitally disconnected becomes even more paramount.
The UK government's ambitious plan to achieve standalone 5G connectivity by 2030 highlights a broader trend towards prioritising technological advancement and digital inclusivity.
The successful implementation of the UK's 5G strategy has implications both domestically and globally, shaping the country's role in a future that is increasingly defined by digital connectivity. It will require significant financial commitment, innovation, strategic partnerships, and a keen understanding of consumer needs and behaviours.
Hungry for more tech news?
Sign up for your weekly tech briefings!
---